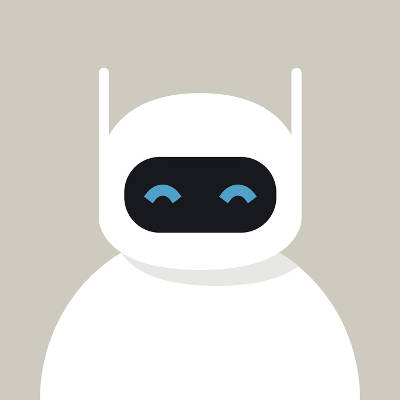 Chatbots aren't an unfamiliar technology. These artificially intelligent constructs are becoming more and more prevalent, especially with the rise of virtual assistants in recent years. Now, with an example of this technology residing in most new devices, it becomes important to consider what it could mean for businesses as this trend continues in the future.
Business Applications of Chatbots
Nowadays, there's an example of a chatbot for each of the big players in technology and software development. Microsoft has Cortana, Apple has Siri, and Google has its Assistant. However, there are other examples that can be seen increasingly more often.
For example, many industries are increasingly using chatbots to handle basic processes. Amtrak has Julie, a chatbot that assists prospective passengers with navigating the Amtrak website and booking their seats. Capital One offers Eno, a chatbot that assists cardholders via text message. Gartner anticipates that, by 2020, chatbots will handle 85 percent of customer service interactions, and by 2021, chatbots will receive more financial focus than traditional mobile app development will from over 50 percent of enterprises.
Streamlining Repetitive Tasks
This only makes sense, when one considers how much time can be saved by transferring the responsibility for repetitive, rote tasks to bots. By freeing up the schedules of free-thinking employees, they are able to devote more time to innovating and producing for your company.
In a business-to-business environment, chatbots can be used to augment lead generation and to help manage the scheduling within a company, again, handling the tasks that require repetition and allowing attention to be directed to concerns and processes that require a human touch. Before long, we should also start to see chatbots that are capable of handling even some of these tasks as well, including invoicing and placing orders–provided that the chatbot can integrate with your other enterprise systems. We can assist you in assuring that your chatbot is capable of these integrations.
Chatbot Concerns
Of course, the technology behind chatbots is still a work in progress. In 2016, Mark Zuckerberg built a personal AI that he named Jarvis. He could interact with Jarvis through his phone or computer and manipulate connected devices. However, in a demo for a reporter, Jarvis required some commands to be repeated, and certain regulations and safety measures make it so that some of Zuckerberg's desired functions required a bit of tinkering to be accessible.
Microsoft provided another example of the limitations of chatbots with the infamous Twitter chatbot Tay. Tay was a chatbot that would learn through its interactions with users, who would interact with the bot by tweeting to it. Of course, the Internet being what it is, users began flooding the impressionable bot with inflammatory and derogatory input. As a result, Tay went from stating how cool humans are to sympathizing with Adolf Hitler in a matter of hours. Of course, it didn't help that users were able to put opinions into Tay's mouth by simply telling the bot to repeat after them.
Despite these speedbumps, there is no denying that chatbots are an increasingly useful technology that can provide a business with the resources to attend to repetitive tasks. How would you make use of a chatbot? Let us know in the comments!