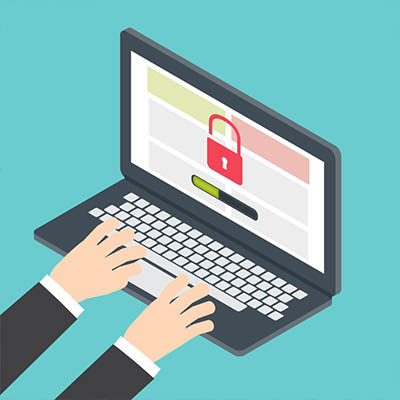 One of the best things about computers is that there is always a new way to make something easier: automation decreases a workload, their processors can calculate much faster than the human brain can, collaboration with coworkers becomes almost effortless, and your web browser can even remember your passwords! However, you have to ask yourself: is the ability to save your passwords in your browser really a great idea?
In a Word: No
Unfortunately, there are ways that a hacker could access these passwords in each browser that the average user might use.
Google Chrome – When logged in to your Google account, Chrome automatically saves all of your passwords in that account. This means that all a hacker would need to do is gain access to your Google account, and they would be able to see all of your passwords, clear as day.
Mozilla Firefox – Firefox saves a user's passwords under encryption, with the master password acting as the encryption key. However, this low-level encryption can easily be broken by a brute force attack. Furthermore, these passwords are also accessible by anyone in possession of the device without a login required.
Safari – Similarly to Firefox, all passwords are stored in the browser's settings, and can be accessed without a login.
Internet Explorer – While IE saves your passwords, it does not show them… unless a relatively easy-to-find tool is utilized. Then your saved passwords are exposed.
Microsoft Edge – Microsoft Edge has had a few problems with security in the past, from the fact that there was a flaw in Edge that allowed hackers to read browser-compatible files (like notepad files, that some people might use to store passwords and credentials in). There have also been problems with some third-party managers in the past, like Edge Password Manager, also neglecting to require password authentication.
This is nothing new. An 11-year-old bug was discovered in the beginning of this year that enabled the theft of website credentials. This bug allowed the saved usernames (which were often just emails) and passwords to also be automatically entered into an invisible hidden form, unbeknownst to the user.
What Can I Do?
The first step you should take is to disable the password manager that is built-in to your browser. The method of doing so varies between them.
Google Chrome – Select the Chrome Menu from the toolbar, and select Settings. Scroll down and select Advanced, and under Passwords and forms, click Manage passwords. Under Auto Sign-in, turn the switch to the off position.
Mozilla Firefox – Find the Firefox Menu in the toolbar, and access Options. Then select Privacy & Security on the left, and under the Forms & Passwords header, deselect Remember logins and passwords for websites.
Safari – In the toolbar, click the Safari Menu. The select Preferences, Autofill, and deselect the following: Using info from my Address Book card, Usernames and passwords, Other forms.
Internet Explorer – Just stop using this one, and use one of the others instead. However, if you insist on using IE (or you have no choice), click into the Internet Explorer Menu found in the toolbar, select Internet Options, Content, and under AutoComplete, select Settings. Once there, deselect Forms and Searches, as well as User names and passwords on forms, clicking OK to finalize your changes.
Microsoft Edge – Select the Edge Menu from the toolbar, and then select Settings. Scroll down to locate View advanced settings. Deactivate Offer to save passwords (under Privacy and services) and deactivate Save from entries (under Manage passwords).
While it may be a pain to remember all of your passwords, there are much more secure options out there. For example, there are services like LastPass that more securely store passwords behind powerful encryption, and while they aren't infallible, they are far better than what your browser offers.
For more assistance with managing your IT and its security, reach out to COMPANYNAME at PHONENUMBER.