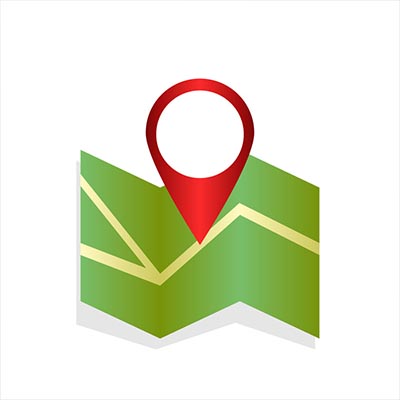 In the dog days of summer, the news media started running a story about how Google's location tracking services continue to track people even after they order their mobile device's OS to quit it. A researcher from Princeton proved these claims by traveling through New York and into New Jersey after turning location services off on for hi Android smartphones, only to be tracked through all the Interstate travel. We'll take an in-depth look at why Google seemingly knows exactly where you are if you want them to or not.
Turning Up the Heat on Google
For the most part, Google is thought to be the most accessible of the major technology firms. Apple is proprietary, Microsoft, IBM, and Oracle are for enterprises, Facebook is for the people, but Google…Google is for everyone. This perception has got them pretty far. The reality, however, is much more troubling. There have been several legal and operational problems at the Googleplex. There was an employee walkout over sexual assault allegations toward top executives. There was an employee walkout over the company's partnership with the Pentagon. Google's CEO Sundar Pichai testified before Congress in December to field legislators' questions about data privacy. All that and a recent tete-de-tete with Apple over App Store policy violations.
These problems make it more difficult for Google to work under the radar, which, honestly isn't something that a company that makes over $100 billion a year should be doing. With the astounding amount of revenue their marketing wing makes, the real benefit is all the data. Users depend on Google for 90 percent of the web searches. YouTube, a Google-owned property, gets 30 million visitors a day. They have access to more information tied to user accounts than any other platform bar none. Recently, the scrutiny over user privacy has led Google to claim that being forced to change privacy policies could hurt their ability to create revenue.
Google Tracks User Data
This isn't that big of a surprise, of course. Google is invested heavily in creating usable applications. These applications, including any from the 81 percent of smartphones that use the Android operating system, collect and track data on an individual basis. The reason presented by Google is that doing so allows them to offer better services. After all, the more information they have regarding their users, the more they understand their audience, and by extension, the more opportunities they have to shape their products and services to that audience's needs.
It does need to be addressed that the most lucrative of Google's many, many business avenues is its advertising. In 2017 alone, $95.4 billion of Google's total $110 billion in profits was the result of their advertising.
In order to offer the advertising capabilities that can rake in that kind of capital, Google needs to have in-depth information about the consumers that potential advertisers are trying to target. To gain this information, Google leverages a diverse suite of tracking tools. Fortunately for Google, these tools are primarily in their possession. Let's run down some of the resources that Google has:
Google Search, the number one search engine
Android, the number one mobile OS
Chrome, the number one Internet browser
Gmail, the number one hosted email provider
YouTube, the number one video website
Google Maps, the number one mapping application
I think you get the idea at this point, and this is without even mentioning the millions of businesses and individuals that leverage their other services, like their cloud storage platform, the G Suite productivity applications, the Google Assistant, or their news aggregate.
Google, and Your Privacy
Try as you might, Google just has so many services tracking so much data, it can be exceptionally difficult to maintain your privacy. While you don't have the option to just switch off location tracking, there is another way to keep Google from finding out where you are. All you have to do is sanitize your phone… by boiling it in a pot of water for at least four hours.
Of course, we're only joking.
While this would probably be a pretty effective way to prevent Google from tracking your phone, you probably want your phone to remain usable. This means that you need to locate the Web and App Activity setting and switch it off. This will prevent Google from storing a snapshot of your location, as well as isolate your browser search metrics from them.
Some users may be irked to find that turning off Location History doesn't actually disallow Google from tracking their location history. Google explained this decision by stating the following:
"Location History is a Google product that is entirely opt in, and users have the controls to edit, delete, or turn off at any time…we continue to use location to improve the Google experience when they (users) do things like perform a Google search or use Google for driving directions."
Fair enough, right? Maybe… until you realize that Google has consciously made it so that the user has to do more to disallow Google from tracking their location than rolling back the operating system's permissions – including deactivating a feature called "Web and App Activity." Remember, this is Google we're talking about – the company that already offers so many valuable, demanded services. Despite this, Alphabet Inc. is still collecting data to improve their advertising program, taking advantage of the trust that consumers have placed in them.
What are your thoughts? Is it a good thing that Internet companies like Google are this reliant on advertising records, especially where users (or even investors) are concerned? Who's profiting from all of this? Tell us what you think in the comments.