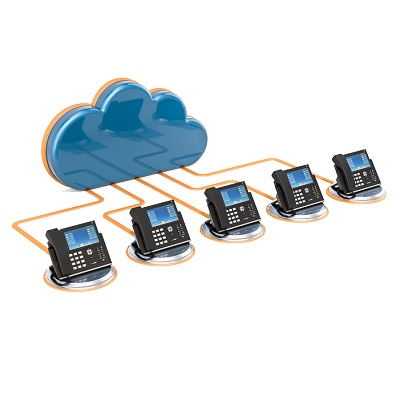 For the small business owner, this has to go down as one of the most challenging periods in recent memory. Many of the more fortunate businesses have shifted their operations remotely as stay-at-home orders were in place with varying degrees of success. Regardless of where your business is in relation to normal, you'll always be looking for solutions that will both reduce costs and bring more dynamic functionality to your business. One such solution is hosted VoIP.
Examining VoIP
A Voice over Internet Protocol system that is hosted in the cloud can replace your business' telephone system by repurposing bandwidth to provide calling features. Most businesses pay for more bandwidth than they use. With a VoIP system in place, you are able to cut out the operational expense that you see through your telecom and still get all the dynamic calling features that you need to conduct business.
With VoIP you can enjoy some of the following benefits:
Strong Security – A Hosted VoIP platform features powerful encryption to keep calls, meetings, and messages secure. Every single call or message is encrypted before it is sent, significantly reducing the risk of interception.
Increased Mobility – A major benefit for businesses that utilize remote workers or other mobile staff as each account can gain access from a softphone application on a smartphone. One number can ring on multiple devices, keeping your people in the loop at all times. 
Professional Technician Support – Maintaining a traditional PBX server is difficult. With hosted VoIP, the maintenance of your system is left to professional VoIP technicians that support business telephone systems and the hardware it runs on, day-in and day-out.
Powerful Features – Giving users the availability of numerous calling features that even include video conferencing and instant messaging can go a long way toward improving your business' communications on multiple platforms.
It doesn't matter if you have five employees or 500, hosted VoIP is the right business telephone solution for you. Call COMPANYNAME today at PHONENUMBER to learn more about switching your business' telephone system to VoIP.