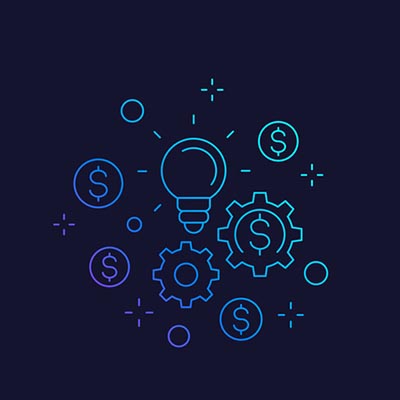 More likely than not, you use the Chrome web browser to get your work done. Even if you don't, though, you almost certainly use Google's search engine each day. Doesn't it seem strange that despite the popularity of their services, their operating system, Chrome OS, isn't more popular? Let's take a deeper dive into what the Chrome OS is, how a Chromebook works, and why they might be the right tools to help your business thrive.
Chrome OS
Which applications on your workstation get the most use? Chances are that your web browser is the most used application on your computer. Google understands the importance of this, so it decided to take advantage of this trend by building a device that functions just like a normal computer, sans everything but the browser.
Overall, Chrome OS is basically just a supercharged version of the Google Chrome web browser, meaning that many of the applications that come with the device are web-based and don't function without an Internet connection. Chrome OS also comes equipped with some software that can be accessed offline, but in order to get the most out of the operating system, you will certainly need an Internet connection.
The Chromebook
Chrome OS is typically found on Chromebook computers, Google's signature mobile hardware option. There are plenty of different versions of the Chromebook from many of the top hardware manufacturers out there, including Samsung, Acer, HP, ASUS, and Dell. Some even offer a Chromebox, which is a PC that runs exclusively Chrome OS. There is also the Chromebase, which is a combination system that provides a display and Chrome OS in one. One of the hallmark features of these devices is that they provide an easy-to-use interface with quick Internet browsing.
Application Integration
One of the best new features that Chrome OS devices can take advantage of is that they provide easy access to multiple sources of software. One such option is the Chrome Web Store, which provides access to lots of browser-based applications and software extensions that have been developed by not just Google, but countless other organizations. Many Chromebooks also have touchscreens. These devices have access to the Google Play Store apps that are usually run on Android devices, while also supporting Linux-based software. This gives the Chromebook user several options for how to get work done.
Is the Chrome OS Right for Your Business?
When trying to determine if Chrome OS is right for you, ask yourself the following questions:
Does your staff utilize cloud-based software like Google's G Suite for productivity?
Do the local programs you use have cloud-based options?
Is the cost reduction worth the limited enterprise software options?
If the answer to all of these is "yes," Chrome OS might be just what your organization needs. To learn more about how to be cost-effective with your organization's technology choices, give COMPANYNAME a call at PHONENUMBER.