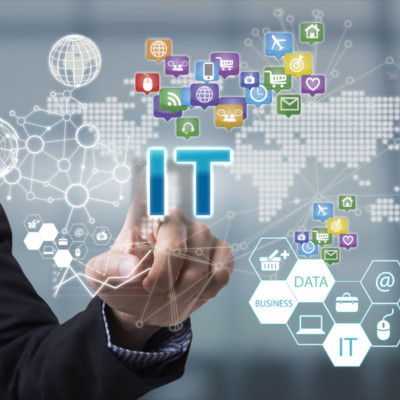 If you need to get your current IT infrastructure under control, you don't want to deal with amateurs. You want to resolve your issues and quicken your response times, as well as grow and upgrade your infrastructure in a way that makes more profits and enhances productivity. To find out if you need an upgrade to your current IT systems, ask yourself the following questions.
Does it Feel Like You Constantly Suffer from Downtime and Computer Issues?
If you simply can't get anything done because your IT isn't working properly, then you're paying for nothing. Downtime comes in many forms, but the most obvious ones include computers that are sluggish and are constantly breaking down, employees twiddling their thumbs while waiting for updates to be applied; and, perhaps the most devastating of all, hardware failures that lead to extended periods of downtime and data loss. We would hope that by this point you would realize you need to make some changes to the way you manage your technology.
Does it feel like your IT is being actively managed and maintained, or is your current IT provider waiting for you to call them?
If you have workers who arrive at the office and their computers don't boot up properly, you need an IT person to take care of it as soon as possible. Of course, IT can't possibly get to every issue at once, but major issues like downtime, connectivity problems, and other concerns that demand immediate attention (or affect multiple users) need to be prioritized. If your IT provider isn't willing to give that extra attention, perhaps it's time for a change.
Are Emergencies Treated like Emergencies?
If downtime isn't treated with enough seriousness, you might wind up spending too much time and capital while trying to get back into proper working order. For example, if you have 10 employees who can't do their work, that's 10 salaries that are being paid for doing nothing. You don't need us to tell you that this is a waste. It's best to have an IT resource that is available in the event of emergencies.
Can Your Employees Get Support Without Being Worried About Costs?
Some employees might be afraid to seek the help they need due to the fact that they might assume this support would cost the business. Your IT support should have a ticketing system that can be utilized by employees who encounter IT troubles. They can then report the issue as part of a service level agreement and get back to work promptly.
Is Your Network Fully Documented?
There needs to be documentation for every device that connects to your network, including desktops, laptops, servers, printers, routers, access points, switches, VoIP phones, and other devices. This documentation needs to include when they were purchased and installed, as well as who installed it, in addition to the model, serial number, warranty information, and access information.
Is Your Data Being Backed Up?
Your data should always be your top priority. If your data isn't backed up, for example, you could be in a situation where, if not recovered, it could cost your business its future. You need to find someone who takes your data as seriously as you do.
Is Your IT Firm Working with You to Discuss and Review Their Own Performance?
At the heart of it, IT is about making technology work for your business. If it's not doing that, then what's the point? You need to have an account manager who is willing to keep you in the loop regarding licenses that expire or out-of-date software, as well as how to budget for the future with an IT roadmap. Maybe you're having trouble working with a particular vendor or solution, so you need to find something to replace it. An IT provider can help you find an adequate replacement, no matter what your needs are. Ultimately, you should be your IT provider's top priority; after all, you're the one who hired them.
If you need an IT provider that can help you move your business forward, contact COMPANYNAME at PHONENUMBER.