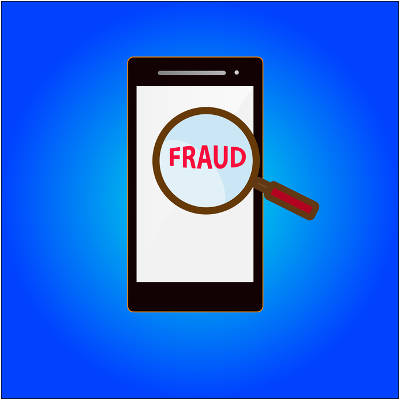 As with all innovative technology, there is only a certain amount of time you'll have until someone inevitably finds ways to exploit it. One such exploitation of a common technology that has flown under the radar and avoided widespread knowledge by users is VoIP fraud. VoIP fraud is no different than other cybercrime – the exploitation of a network or data to procure ill-gotten gains.
What is VoIP Fraud?
VoIP fraud is the theft of Voice over Internet Protocol communications – whether that be unauthorized use to make and receive calls without paying for the service or spoofing a VoIP line with the intent to defraud either the service provider or call recipient. While most businesses that fall victim to VoIP fraud never receive any type of physical or property damage, or are even attacked by malware in the traditional sense, their network has been breached by cyber criminals. Simply put, VoIP fraud can result in significant problems for your business, including time and resource loss, legal penalties, damaged reputation and more.
How Dangerous Could Telephone Abuse Really Be?
VoIP fraud often includes hackers that use your company's account information to use Google and Skype applications while hiding their actual locations. This might not seem like a major issue, but the odds are, the people who are going through the trouble to hijack your VoIP service aren't going to use it for good. Just think about how it would look if your business was exposed as being one who has been making regular calls to criminal enterprises or terrorist cells.
Additionally, VoIP fraud could be a way for hackers to exploit your customers. By poising as an accounting or other official representative of your organization, the fraudulent party will request updated, sensitive information – and with the caller ID and greeting sounding professional, they'll happily hand over the information without question.
Keeping Your Business Safe
The easiest way to avoid VoIP fraud is to partner with an outside provider that you trust and will do everything possible to prevent your company's technology from being taken advantage of; including your VoIP system. Working with an IT company like COMPANYNAME will help make sure that your VoIP software is updated and monitored – even when your office is empty after hours. Additionally, COMPANYNAME can help with keeping your employee access records up-to-date to prevent accounts sitting idly by after an employee has left your organization.
For most businesses, the benefits of VoIP communications far outweigh the risks. For more information about whether VoIP is right for your business – or if you would like to learn more about protecting your existing VoIP solution safe from fraud, contact COMPANYNAME today at PHONENUMBER.