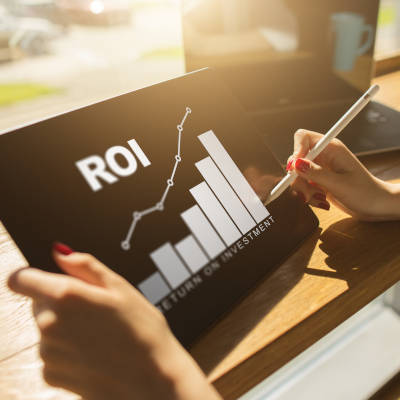 Your business runs on technology of all types. That's why it is so important to have knowledgeable and reliable IT technicians whose job is to keep that technology running effectively. Finding the right IT support for your company's needs isn't as straightforward as you may think. There are costs, reliability, and coverage variables to sort through and after those determinations are made, it is up to business owners and managers to ensure they are getting value from their choice in IT support. 
Your Business' IT Support
What's the most important thing you should focus on when trying to establish how to sort out your IT support issues? It's pretty simple: The people/company that can maximize your effective uptime, while keeping support costs lowest. To determine this, you need to understand what metrics you are looking at. One of the most important metrics for any business to consider is the return on investment for any investments made; and, these returns might not always be financial.
Minimize the Total Cost of Ownership
This may be a surprise to you, but your business' technology doesn't have a static price tag. Sure, you may have paid a few hundred dollars for that one workstation you had to replace, but the value that machine has to your company isn't that amount. You have maintenance, you have software, you have upgrades, you have the amount of production you get out of the machine, and more. Ultimately, reducing the total cost of ownership (TCO) of the computer, will make it more economically viable for your business. 
Now, we're not suggesting that you go into a total TCO analysis of your necessary computing resources. What we are suggesting is when deciding how to reduce your IT support costs that you consider that the less problems you have with it, the less these systems will cost your business. That's why a culture of proactiveness is such a big benefit. Sure, the computer guy down the street might be the cheapest route if you have one piece of broken technology over two months, but that third month, when you have dozens of singular issues, and are drowning in the downtime that could have been mitigated through proactive management, you will wish that you had been more proactive about your IT management. 
Beyond that, cloud computing can completely transfer the management and maintenance off to a third-party vendor. The easy-to-manage monthly bill will have regular maintenance, patch management, and more lumped into the price, but the support for those systems are baked right in which does present value. 
Boost to Productivity and ROI
You have three separate choices: You can pay a break/fix vendor to fix your technology when it breaks, you can pay an IT administrator and an IT staff to look after your technology, or you can choose to contract an outsourced IT services provider to look after your IT. That's about it. Each has its benefits, but to maximize productivity and your return on investment only one makes sense: Outsourced IT services provider. This is because they are knowledgeable, proactive, and work from end-to-end; and, they typically cost a fraction of what it costs to hire a whole team of expert IT technicians. 
To boost productivity, your business' technology has to be available and functioning as intended. To maximize the return you see on your investment, you have to have systems up and running as intended, but also have to be financially conscious. Managed IT services make this possible. 
At COMPANYNAME, we offer AREASERVED businesses with the comprehensive IT services and support that will ensure that your business' IT is functioning effectively, and is routinely maintained. Call our expert IT technicians today at PHONENUMBER to learn more.