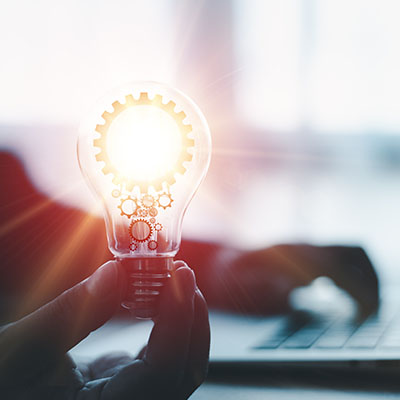 "Doing things the old-fashioned way" isn't often how a managed service provider will operate, but in some respects, this really is the best course to take with your IT, at least in terms of strategy. Let's consider some principles and best practices that have largely remained the same even as time has changed.
Keeping Hardware Secured
Keeping a business' essential hardware solutions under lock and key is by no means a new way of doing things. Even when on-site networking and storage were the only way to do things, the best advice was always to reserve access to them to those that needed it to do their jobs.
Unfortunately, the hardware solutions required to support these needs are famously expensive to host onsite, thanks to their upfront costs, upkeep, and maintenance—sometimes prohibitively so to a small business. Nowadays, the cloud and its services have allowed these businesses to instead use the resources provided by another company to fulfill their operational needs in a more financially sustainable way, without any responsibility for the infrastructural upkeep.
This inherently helps to secure access to the business' hardware, simply because the truly important pieces aren't even in the building—they're miles away, in their provider's data center and under their care.
Why IT is Implemented
Some businesses seem to view information technology as a luxury investment, almost as a status symbol. "Oh, look at our office filled with these fancy, expensive computers and monitors. Look how successful we clearly are." But here's the thing: taking this approach to your IT procurement is perhaps the most effective way for you to waste money on solutions that, while they may look impressive, do nothing to benefit your operations.
The mission of your IT resource should be to do more than just keep technology from breaking, and it isn't to just make your business look more impressive by dressing it up. A good IT resource will ensure that every solution your business puts in place offers some kind of operational benefit and will accordingly design your entire infrastructure to be optimized and scalable to your needs. In simple terms, you should be able to see your IT resource as just that—a resource for you to turn to for trustworthy and well-thought-out input.
Approaching Threat Management
The process to effective threat management has developed as time has passed, changing from a more responsive approach to one that takes the prerogative to identify a network's weakest points and fix them. Furthermore, the solutions available to businesses are largely designed with greater consideration given to their security, with more focus now turned to the one constant threat in the equation: the end users. Without some training in security best practices and solid protocols, your own users are going to be your biggest risk factor in terms of vulnerabilities.
While the technology that businesses can embrace has seen astronomical leaps forward, best practices to using them have had to as well, although the foundations have remained consistent. COMPANYNAME is here to help you reach this level of security consistency. To learn more about what we can implement to help you do so, reach out to us at PHONENUMBER.