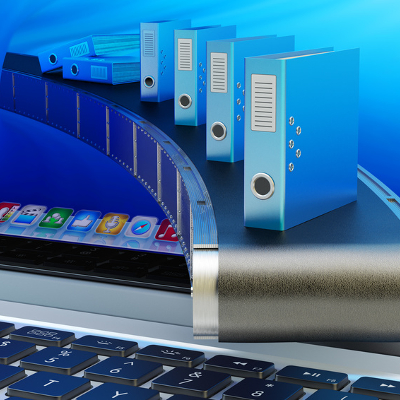 Businesses today rely on technology, and as a result, their means of getting the resources they need are shifting and advancing. Consequently, cloud-based offerings have become popular because of their capabilities in the workplace. One of these capabilities has become particularly popular due to its utility to businesses: file sharing.
As one might imagine, having the ability to access one's storage solution is paramount as a business' success is often linked to how efficiently the business can complete its work. The cloud provides an assortment of capabilities that ultimately deliver the four benefits that follow:
Access
The cloud can be leveraged by most organizations as a file sharing vehicle for a price point that won't blow the delicately crafted budgets that many businesses have to maintain. Thanks to its use of the Internet to deliver resources, any compatible device could be used by an employee to remotely access–and collaborate on–the files they have the clearance to work on. This allows the business to be more operationally agile and able to create and build upon their revenue streams.
Protection and Maintenance
As a result of its "As-a-Service" deployment, you are off the hook for the maintenance and management activities that data storage typically requires. In addition to cost-savings and redundancy, you can rest easy knowing that your files are safe in a secured, constantly backed-up platform that you don't need to worry about.
Reduced Costs
In addition to the cost savings referenced above, the cloud offers organizations another means of saving considerable capital when putting together a file sharing platform. If handled in-house, a company would have to shell out a hefty sum to build a platform of their own. With cloud computing, all it takes is a scaled, monthly fee to leverage the file sharing solutions that your provider maintains.
Saves Time Through Increased Efficiency
There's a reason that people say that "time is money." Frankly, it is. Your business costs money to keep open, your investment going up by every hour. A cloud-hosted file sharing system allows your business to be more efficient and secure. Task speed is also benefitted by the ability to access information and collaborate with the data made available through hosted file sharing.
File sharing can help you create a collaborative culture in your business, and that's just one of the benefits that cloud computing can offer. For more information, reach out to us by calling PHONENUMBER.