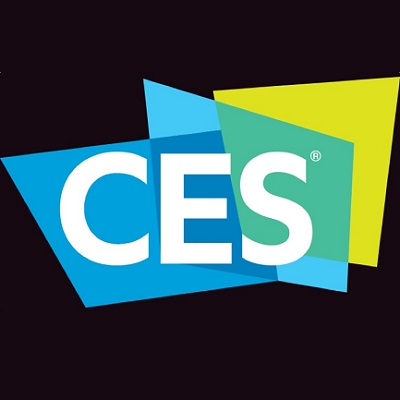 Held from Sunday, January 5 to Friday, January 10, 2020, this year's Consumer Electronics Show took place in Las Vegas, Nevada. This event is an annual opportunity for startups and major companies alike to showcase their newest consumer-focused products. However, this year's show has many security experts expressing sincere and legitimate concerns.
These concerns primarily come from the prevalence of devices that could potentially create very serious privacy and security issues. We'll explain.
CES Served as a Platform for Surveillance Technology
This year, a huge variety of security-focused devices were showcased. Unfortunately, the way they were showcased gave pause to many security experts.
Their worries were primarily focused on the opportunity that these devices (which included smart cameras, interactive speakers, and fitness trackers) could be used as a means to invade someone's privacy — not to mention the idea that the smart cameras and their advanced facial recognition capabilities could potentially set a dangerous precedent. Of course, it doesn't help that the past year or so has been filled with revelations about undermined privacy. The Amazon division that creates the Ring security cameras had a "Ring House" to demonstrate the capabilities of their devices, more or less immediately following reports of these very devices being hijacked and used to harass children.
It was only after receiving backlash that the company made a CES announcement that camera owners could also change their privacy settings to prevent Ring/Amazon from sending data over to the police without the user's consent. One of their competitors, Wyze Labs, had announced a data breach just after Christmas that impacted 2.4 million customers and was then named as an honoree in CES' innovation awards.
Sunflower Labs showcased a home drone security system, which would automatically track anyone who entered your property with an automated drone and send a live stream to your mobile phone. Their chief executive made a point of addressing security concerns, stating that the drone was better for your neighbor's privacy… after all, the drone is only looking down at your property specifically. 
Privacy Concerns of Such Devices
Hopefully, it is apparent why regulators and privacy advocates aren't totally enthused about such devices, especially when the security protecting them has historically been questionable at best. Most of these experts agree that some level of regulation is likely to come to these manufacturers to help make these devices more secure for the end user.
It must also be said that these topics were also discussed at CES, and moderators have noticed a greater acceptance of responsibility coming from companies to protect data and a shift in their view of themselves–away from owners of consumer data, and more of a view as caretakers.
Unfortunately, some of the other practices at CES contradicted this, like facial recognition being available as a sort of sign-in tool. CEO of the Consumer Technology Association (which puts on CES each year) Gary Shapiro defended these practices, saying that, "You're opting in," and "If you want to do it, you'll have an opportunity to do it." However, Executive Director Cindy Cohn of the Electronic Frontier Foundation, held a very different view: "There is a risk treating this as an individual decision… That's not really fair or right to do to people. We need to fix the policies."
There does seem to be some momentum toward doing so, as well, with various states restricting (or, to be more accurate, banning) the use of facial recognition technology in a variety of applications. Time will only tell.
Of course, this is also important to your business as well, despite the focus on consumer electronics. After all, if an employee has a vulnerable device, like the hottest new wearable, your network could be affected. It is important that you accept this possibility, and take the necessary steps to mitigate these risks.
COMPANYNAME can help. Reach out to us to start a conversation by calling PHONENUMBER.