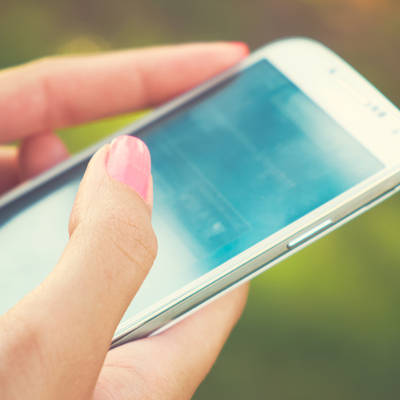 More businesses are moving to mobile technology than ever before, and one of the most popular solutions to this phenomenon comes in the form of Android smartphones. Android devices actually have quite a lot of hidden features that you'll want to consider so that you can get the most out of your technology. Here are some efficient tips to help you get more productivity out of your Android device.
The Fast Snap
If you have two frequently-used apps on your device, you can quickly switch between them easily enough. All you have to do is use the overview key, which is more commonly known as the little square icon, to switch you between the two apps that you've used most recently. From the device's home screen, this will pull up your last used application.
Fast Vibrate/Do Not Disturb
Everyone understands the embarrassment of having their phone ring during an inopportune time. Particularly in a business setting, you're bound to run into this. If your phone is ever on full volume, you can activate the screen and hold the volume button down. This lets you quickly activate vibrate mode without making a scene.
Vibrating can still be loud, though. If it's just too much, press the volume down button on your phone and set your device to Do Not Disturb. This keeps your volume from going off at the wrong time, while also allowing you to make exceptions for alarms and other specific incidents.
Customized Notifications
Having apps constantly distracting your workflow with notifications can cause your mobile device to have a negative impact on your productivity. You can tell your Android device to block notifications based on the application they are from. If you want to block notifications from a particular app, just press and hold the notification until you are given the option to change how the app reaches you via its notification settings.
Freeze Reboot
If your device ever locks up on you or freezes, you can force a reboot using both the Power and Volume Up buttons. If you press both of these at the same time and hold them for 10-to-15 seconds, the device will restart. If this doesn't work, either your phone needs a recharge or there is another major problem with the device.
End Calls with the Power Button
Ending calls with the touch screen is more annoying than it needs to be. To save yourself some time, you can just hit the power button on the side of the device to end your call. This saves you the time that it might have taken to move your phone away from your face, look at it, and hit the screen. To engage this mode, open up your Settings, navigate to Accessibility, and select the Power Button Ends Call setting. You might be surprised by how much time this can save you.
What are some of your favorite Android shortcuts? Let us know in the comments.