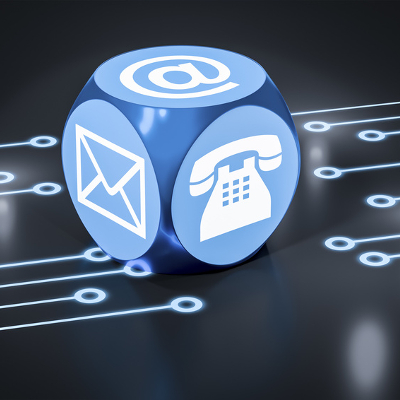 Business cards have long been part of business etiquette. In the late Renaissance period, visitors were announced with special cards that signified the arrival of the guest and reminding the recipient of their social obligations. The Industrial Revolution transformed these into trade cards, and the professional business card as we know it got its start. Today, the business card is a useful networking tool, even though transferring the information into a phone can be a hassle.
This has been observed by app developers, who have devised applications to simplify this process. For today's tip, we'll analyze a few and their features to give you an idea of what to look for.
Drop
Drop is a specialized app that serves a dual purpose. Not only does it act as a virtual business card itself, it also allows you to snap a picture of a new business acquaintance's card and have it automatically be saved as a new contact based on the information on the card.
Touted as the "Ultimate Live Networking Tool," it is easy to see the benefits of Drop. After all, rather than being stuck on a card that is easy to lose, your new contact's information is right where you'll use it: your phone. The application processes the information on the card and incorporates it into the contact record. However, the app isn't perfect — it can only recognize one physical address per card, and has been known to misread names.
Despite this, Drop seems to be a solid enough solution, working with both Android and iOS devices. It also features a nifty geolocation feature that groups together cards that were scanned at the same place, and can even extract details from pictures you may have taken of business cards before. Drop also allows you to create and share your own digital business cards, even with those who don't have the app installed.
CamCard
CamCard offers users a means of managing the business cards they collect and scan using the mobile app and associated tablet and web apps. As a cloud-based service, scanned cards are automatically accessible from any device the user happens to be working from. Scanned cards can have notes added to them, reminders scheduled, and can be shared out at business networking events.
CamCard also has a business app that allows you to share business cards and their information with your internal sales team. CamCard Business enables your employees to share business cards within the entire organization or by department, while integrating with Google Contacts, Outlook Contacts, Microsoft Excel and other solutions. You can even set access control rules based on your users' roles.
Of course, these are not the only two applications that allow you to manage business cards. Are there any others that you've tried? Share your experiences with us in the comments!