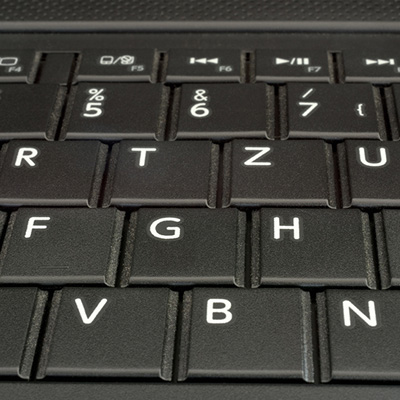 Did you know that switching from the keyboard to the mouse can eat up a full 8 work days worth of time per year?
Keeping this in mind, keyboard shortcuts make a lot of sense to learn and utilize.
Wait a minute, 8 days? It seems like a lot of time, doesn't it?
8 full, 8-hour workdays dedicated to just moving your hand right and left.
Right, click, click, click, and left. Right, scroll, scroll, scroll, and left.
There's no way that so much time is used, just doing that…is there?
Well, crunching the numbers, it begins to make a little more sense.
First, let's say that the average worker switches between their mouse once per minute, on average, and each switch takes up 2 seconds of time (or .03 minutes).
Assuming that this worker is typing for six hours out of every day (or 480 minutes), and there are about 240 work days in a year, we can build out our equation:
[2 wasted seconds / min] * [480 min / workday] * [240 workdays / year] = 58 wasted hours / year!
So, over a year, the average worker spends just shy of 58 hours switching between mouse and keyboard, adding up to very nearly eight 8-hour days.
Yikes.
Fortunately for your productivity, keyboard shortcuts can cut this time down quite a bit.
There are two reasons for this.
First, you eliminate the time spent moving your hand back and forth.
Second, you eliminate the time spent navigating the cursor to what you want to do.
How often have you spent valuable time scanning your toolbar for the simple task that you're trying to do? Not anymore, with the right shortcut.
To get you started using these to your full advantage, we've assembled some handy (lesser known) shortcuts here for you to try.
Pressing CTRL+B will select an item in your System Tray, and the arrow keys can be used to refine which one is selected.
If an item is in the Windows Taskbar, pressing Windows key + the corresponding number will bring it up.
Holding shift and using the arrow keys will allow you to easily and accurately select items without clicking and dragging the mouse.
Once you have your items selected, pressing the Menu Key (the one between the Windows key and Ctrl) works the same as right-clicking it.
When you're done, close the program by pressing Alt + F4.
If there's something that you have to do regularly, there's probably a shortcut for it. If not, you can create one of your own. By right-clicking a program's icon on your desktop, you can access its properties. In the Shortcut tab, you can provide your preferred shortcut combo, click Apply, and you're set!
I'm always looking to up my own productivity, so I'd love to hear what shortcuts you use regularly. Leave some of your favorites in the comments!