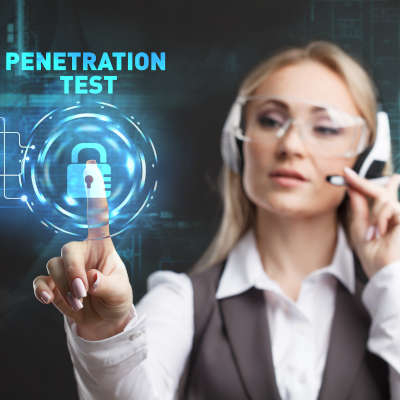 One of the most valuable things for a business to know, in terms of its cybersecurity, is how vulnerable it is to breaches and exploits. This kind of information can be gathered via a process called penetration testing, or "pen testing." Let's go over how the average pen test is conducted to see how these insights are collected.
Getting into Pen Testing
To be as effective and accurate as possible in judging a business' cybersecurity preparedness against attack, a pen test should follow the same trajectory as the real McCoy. By using the same tools and strategies as an actual cybercriminal would, a hired professional will play the role as they dive into a business' network.
This professional's services will typically follow a standard procedure:
Scoping – An agreement is struck between the professional and a client for an evaluation to be carried out. A non-disclosure agreement is often signed.
Information Gathering – Using a lot of publicly available data, the professional builds a profile on the company and its technology to help identify vulnerabilities.
Probing – The professional sends probes into the targeted infrastructure to collect any information they can. This informs them of which attacks are most likely to work effectively.
Attack – The professional attempts to actively penetrate the targeted system using the strategy they have developed, collecting data all the while. They may or may not target all the vulnerabilities they identified.
Camping – Once they have successfully infiltrated the system, the professional makes sure they can return by installing software. This software will even persist if a network admin reboots the system or makes changes to it.
Clean-Up – When their evaluation is completed, the professional removes any software they installed and undoes anything they did, returning the system to the way it was when they first attacked.
After all this has taken place, the client receives their report. This report will cover all the vulnerabilities that were identified, arranged by their severity, as well as a guide how to correct them through security improvements. Once these improvements are put in place, a professional may repeat their test to judge how effective these improvements are.
Why Does Pen Testing Matter?
The answer to this is clear: a pen test is one of the most effective ways to identify and resolve your business security's critical weaknesses without subjecting your operations to a legitimate threat. Don't wait to find out until the real thing strikes.
COMPANYNAME has the skill, experience, and resources to mitigate your greatest security risks. Give us a call at PHONENUMBER to learn more.