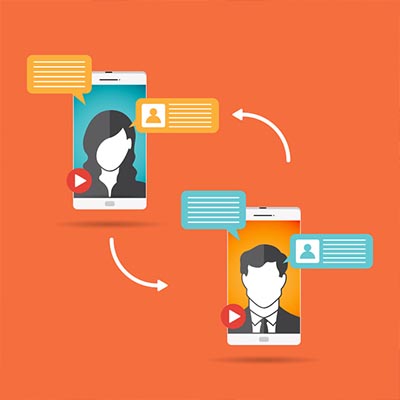 Today's businesses are much more flexible in how they can hold meetings, thanks to the development of conferencing solutions. Using these solutions, many organizations have experienced operational benefits. Today, we'll go over the considerations around selecting your business' conferencing solution.
Most of these considerations are based around your intended use of the solution, and what needs your business has.
Your Conferencing Considerations
How many participants does a solution support?
You will want to be sure that your conferencing solution can cover the maximum number of users you intend to have participating at a time. While you may never use your solution at max capacity, it is more practical to ensure you could, if the need arose. You will also want to be sure that your chosen solution is easily scalable, to accommodate users joining or leaving your business.
How easy is it to use?
If a solution is too difficult or complicated for your users to easily leverage, it's apt to get in the way of effective communications. Key users might experience difficulty accessing the conversation, missing invaluable information. The mobile version of the solution should be equally accessible as the desktop version is, so attendees can participate while mobile.
Does it work with your existing implementations?
As invaluable as a reliable conferencing solution can be, that value only applies if you can use it with your existing infrastructure. Checking for this interoperability will assist you in saving time by eliminating any fiddling with the solution when the occasion to use it arises.
What kind of meetings do you anticipate holding?
Your choice of a solution should also reflect how you plan to utilize it. Are you planning on hosting company-wide forums where everyone can speak up, or are you going to be presenting information in a lecture format as a webinar? Are you likely to do both? Considering your anticipated usage of your conferencing solution makes it easier to select the right one for your needs.
What else do you need your conferencing solution to do?
In today's business world, the more you can recycle a resource, the better. Taking this into consideration, it is important to include this in your selection criteria for your conferencing solution. Let's consider webinars again: the ability to record your webinar as you present it can provide you with a reusable resource to refer your clients to in the future. The screen sharing capabilities that many solutions offer today also enable you to pull in other participants to offer their insights.
Of course, having the tools to hold a conference is one thing – effectively holding one is quite another.
How to Hold a Better Conference Call
Stick to the Plan
We've all been in that kind of meeting before: there seems to be no real purpose driving the conversation forward, and the meeting seems to be for the sake of meeting itself. A little preparation can help you to avoid rambling tangents. Create an agenda for the discussion and stick to it, sharing it out to your team to let everyone know exactly what will be discussed.
Resist Discussing Everything
Your meetings need to have a laser focus. Make sure that, as you create your agenda, you don't throw each and every question you have for each participant into your agenda. The temptation to discussing another initiative during your conference can be considerable when the right people are present – the problem is, others who have nothing to do with that discussion will also be present. Don't waste their time by involving them in a discussion that has nothing to do with them. Schedule another conference to discuss the other topic.
Don't Pack Your Meeting
While we're on the topic, don't have people involved in your conference purposelessly. Not only is this an inefficient way for them to spend their time, it can make it more difficult for anyone to communicate effectively. Instead of packing everyone into a single meeting room, record it for those who only need to hear the information. Also, politeness and courtesy are crucial to an effective meeting. Act as you would as though you were meeting in person to encourage productive discussion.
COMPANYNAME can help you find the conferencing solution that meets your business' needs. Call us at PHONENUMBER for more information.