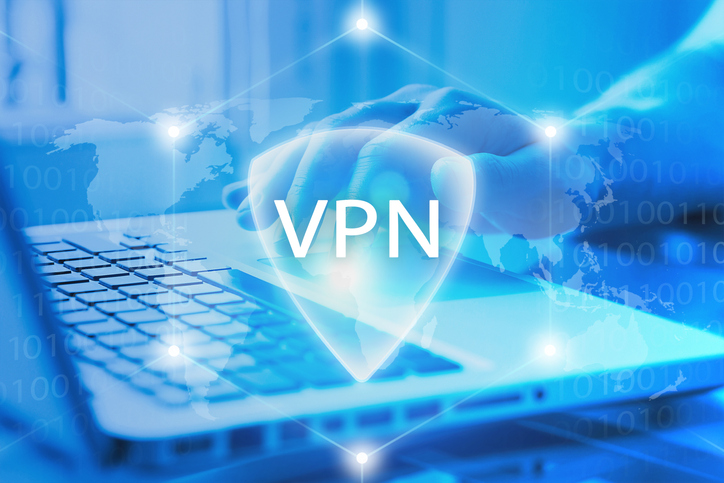 A VPN or virtual private network is something you might not think you need if you're not in the tech industry. But every individual and business that works on the internet could benefit from a VPN.
If you're an avid traveller, enjoy working in your local café, or just watching Netflix at home, a VPN can help secure your sensitive information and make your online browsing safer. A VPN masks your IP address, encrypts data, and reroutes it through secure networks, protecting your anonymity and security.
But beyond the general safety concerns, what are some tangible reasons you should invest in a VPN?
1.
VPNs Offer Extra Security on Public Wi-Fi Networks
The fact that public Wi-Fi is less secure is not a secret, but it's a part of everyday life. Whether you're in a waiting room, at a Starbucks, in a hotel, or any public Wi-Fi, chances are you're connecting to their network – but they're more vulnerable to security breaches, phishing, and malware attacks.
VPNs protect your passwords when you sign in to your accounts, hide your browsing history, and shield your banking information from malicious spying. So you can enjoy your online shopping from anywhere without worrying about someone keeping track of you or your credit card info.
2.
VPNs Add a Layer of Protection for Remote or Hybrid Workplaces
Few people are going back to working in an office full-time. Whether your company is going fully remote or adopting a hybrid working model, a VPN is essential when your team works from anywhere.
VPNs encrypt your company's sensitive data, so you don't have to worry about what networks your team uses, and confidential information will remain safe. It also enables your team to access the office network from their own devices outside the office to always remain plugged in.
3.
VPNs Allow You to Access Otherwise Locked Content
You can also use a VPN in your off time to enhance your entertainment experience – VPNs let you access streaming content that may not be available in your location.
Suppose you want to access Netflix in the US to unlock content or want to watch a British television show that's not available in Canada. In that case, a VPN can hide your Canadian IP address to bypass the location restrictions. You can get access to all your favourites without waiting for them to hit local streaming platforms.
Bottom Line
VPNs can protect your personal information, company data, and even unlock more content for you to watch and enjoy. They're not only for those people or companies that are high-tech but can go a long way in adding an extra layer of security to your browsing habits and remote work routine.
There are different levels of VPNs, from extensions on your browser or dedicated software you can buy.
If you have questions about your network security and want expert advice on how to best protect yourself and your sensitive information, reach out to us to learn more about our services.