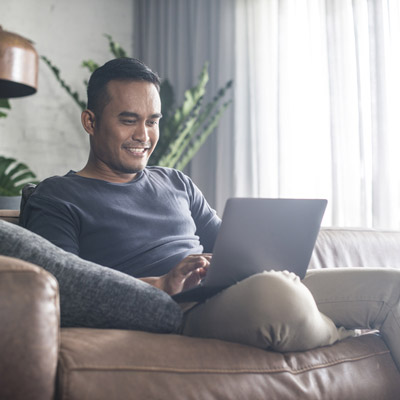 Surprisingly enough, there are a lot of benefits to letting your employees work remotely. This doesn't mean that you can't still benefit from it–you just need to put a little more care into planning for it. Your business's infrastructure must be set up to allow for remote capabilities without being influenced by the potential risks.
The Ideal Solution
Allowing employees to work remotely is a fundamentally great strategy, as it circumvents a lot of issues that can crop up with a commute to the office. For example, you have an employee who is quite ill. While they might still be capable of working, the last thing you need is a sickness spreading around your office. With remote capabilities, the employee can stay home and work without putting your other employees at risk. In other words, productivity remains without compromising the future.
Furthermore, working remotely allows an employee to keep productivity levels high. Since they don't need to be in the office to do their work, working remotely allows them to get more work done–particularly if the employee has a lot of responsibility and can't get all of their work done in one sitting.
What's the Issue Then?
One of the biggest problems with working remotely comes with the technology that your business has on-hand. Let's say that there is a major presentation coming up that has a lot on the line for your company. If a remote worker has the presentation stored on their computer, what happens if that computer breaks down? What if the file was lost or stolen? The end result is a considerable loss for your company, and you need to ensure that you have your bases covered in the event of the worst.
Additionally, the added security risk that comes from working remotely is also a major issue. Your data is one of the most important assets that you control, and it's vital that you don't place it at risk in any way whatsoever. If information isn't stored on your company's network, and is instead found on your remote employees' devices, how then can you protect it adequately?
These situations are only the tip of the iceberg. Whether it's a lost thumb drive, an email that failed to find its recipient, or a computer being misplaced or stolen, there are situations where you will wish that you had more control over your remote workers' technology.
Maximizing Your Business' Control over Data
It's your responsibility to make sure that your data isn't being exposed to unnecessary threats, but you still need to ensure that your remote employees are able to do so in a productive and safe environment. With help from IT solutions, you can make this a possibility. There are some measures that you can take to make sure that your data is secure both in the home office and in transit to and from your network. Furthermore, there are solutions out there that can help you maintain the integrity of your business's data without worrying about whether or not the data will be lost or stolen.
Through the use of cloud-based technology, your remote workers can access important business data through a connected device in a secure fashion. Plus, with a virtual private network, you can ensure that your data is protected while it's traveling to and from your network. Basically, your data travels through an encrypted tunnel, keeping onlookers from looking too closely at your data.
COMPANYNAME can help your business ensure that it's as safe as possible without compromising productivity. To learn more, reach out to us at PHONENUMBER.