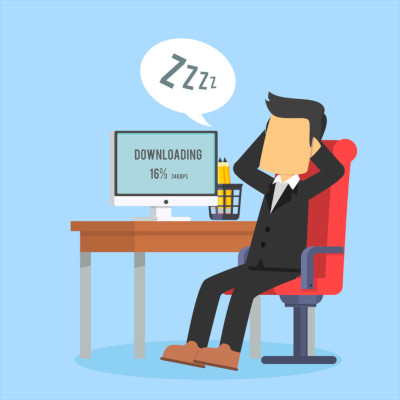 There are a lot of words that a business owner doesn't like to hear. One of the worst? Downtime. While this word may seem essentially harmless at first glance, it signifies a much larger range of issues. Here, we'll examine how to calculate the impact of a downtime event.
It is important that we review the various impacts that downtime can have on a business (and for that matter, usually does). These impacts can be felt in your customer relationships, via:
Customer dissatisfaction and displeasure
Decreased loyalty to your business and brand
There are also impacts your business will experience directly:
Lost revenue
Cost of recovering, repairing, and/or replacing IT solutions
Lost or wasted materials
Compliance and regulatory issues
Repercussions to your supply chain
Overtime costs to make up for lost time so deadlines can be met
Decreased employee morale and increased stress
Lost internal productivity and the costs of still reimbursing your employees
Let's examine this last factor a little more closely, as it can be tricky to calculate. It will require you to estimate each employee's utilization percentage for their technology, which is effectively how much of their work requires your technology solutions to complete, and multiply it by each employee's salary per hour. If you have multiple employees with the same salary and utilization percentage, you can then multiply this number by the number of employees affected by the downtime to find your total lost productivity per hour.
This gives us the following equation:
(Salary per Hour x Utilization Percentage) Number of Affected Employees = Lost Productivity
Fortunately, calculating your recovery costs and your intangible costs (or the costs that result from damage to your reputation) is considerably simpler, as this only takes some simple addition.
Combining all of the costs detailed above, we can calculate the total hourly cost of a downtime incident:
Downtime per Hour = Lost Revenue + Recovery Costs + Lost Productivity + Intangibles
This number might be a little shocking to you, but it should also reinforce just how wasteful downtime truly is. There's just no getting around that fact. As a result (although you probably already realized this) it is imperative for your business' success that you prevent as much downtime as you can.
COMPANYNAME can help with that. Our monitoring and maintenance services catch potential causes of downtime and resolve them before they have an effect on your operations. That way, your productivity is preserved without you needing to divert your attention from your daily business operations.
Interested in learning more about our services and how they will benefit your business? Read some of our other blogs, and make sure to reach out to us at PHONENUMBER.