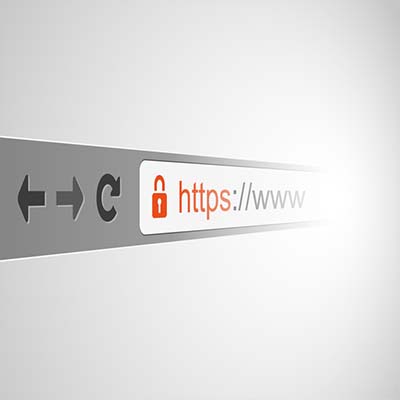 The Internet is gaining quite the reputation as a dangerous place. It hosts countless threats, many of which hide behind links that shield their intentions. Considering how much is on the line for your business, you need to make sure that you know which links are safe to click on, and which ones are best left ignored.
It's not always easy to spot online threats, though. Here are some ways that you can make it easier.
Be Skeptical
When in doubt, don't trust links that you're sent. It's as simple as that. Malicious links can often be spread through mediums like email and social media messages. Your email client will allow you to see the full header of any message you receive, which shows you important information such as the sender's full email address, options to reply to the address, and checking the legitimacy of the message.
But what if someone you know sends you a link without any sort of context? How are you supposed to know whether or not you can trust this link? It's crucial that you reach out to whoever supposedly sent the message in a way besides how you received the message with the link. Even social media isn't immune to these threats, as it's not uncommon to hear of people having their accounts hacked to spread malicious links. Either way, our point stands that you need to make sure you can trust the source of the message.
An attacker is even capable of creating a carbon copy of someone's social media account, all just to trick someone into thinking that they are the genuine article. This might seem like a small, minor thing, but the person watching you through the account can keep tabs on your account as much as they want (or as much as you allow them to, anyway).
For Further Protection
One thing that's becoming increasingly more apparent is that these messages are growing more convincing, which is a cause for concern. These phishing attempts often take advantage of data breaches to find targets for their campaigns. The best way to protect yourself from these types of threats is to keep a lookout for any questionable content and is to make sure that the link matches where it's supposed to go. You can do this by hovering over the link without clicking on it. You should also be wary of misspellings, improper grammar, and other throwaway signs of malicious intent.
What Are Others Doing?
In particular, Google has adopted a policy that flags any website that doesn't utilize Secure Sockets Layer, or SSL. Any website that displays as "not secure" needs to consider getting a security certificate as soon as possible. Otherwise, web visitors might get the wrong idea from your website.
Don't let malicious links fool your business. To learn more about how to keep your business safe, reach out to COMPANYNAME at PHONENUMBER.