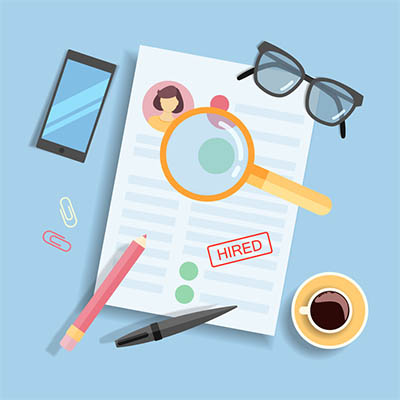 Businesses rely more and more on human resources to keep the workplace civil and functioning. However, many employees are often too intimidated to approach HR for fear of reprisal. How can this dissonance be fixed, and can technology help?
The Origins of HR
To better understand the state of HR today, it may help to look at its history. Human resource departments were first implemented in the early 1900s. Companies of the time were looking for ways to understand the grievances that exiting employees had, and more pressingly to the companies, keep unions out.
Eventually, the idea that HR was an advocate to the worker developed as a result of these anti-union activities. After all, who needs a union when there's someone in the company who is there to inform management of the staff's issues and concerns? This perception largely led to the idea that HR was there for the employees' benefit, a perception that lasted from the 1930s to the 1970s. However, things began to shift in the 1980s.
The Modern Reputation
The 1980s saw a reduction in union membership, and HR departments suddenly had an entirely new mandate to contend with in the form of the numerous worker protection laws that were being passed. In response, HR became less of an advocate for the worker and more of the company's fixer, solving problems before they got the company in trouble with the government.
However, this action against issues like discrimination, sexual harassment, and other causes of a toxic workplace did often turn out to the employee's benefit–if only to avoid legal troubles. This is why many sexual harassment claims are ultimately settled out of court and include non-disclosure agreements. The company still has a reputation to protect, after all.
However, this approach doesn't always work the way that it should.
Potential Issues Between HR and Staff
Unfortunately, the shift that took place in the 1980s has been shown to have some less-than-ideal repercussions. For instance, many workplace culture experts have noticed that some workplace bullying cases aren't managed as one would expect, especially if one still subscribes to the idea that HR is there for the employees' benefit.
Workplace bullying has become a topic that employees may not want to report, especially if the bullying is coming from a superior. Many have experienced retaliation for reporting a higher-up for bullying from management, and sometimes, from HR itself. Blind, an anonymous app that connects office workers and employees, has reported that nearly half of its users who reported workplace incidents have felt blowback afterwards.
Susan Fowler, formerly an engineer at Uber, had a particularly trying time in dealing with Human Resources when she worked for the ridesharing company (which had 34.72% of Blind users who worked for them confirm that retaliation happened). When Fowler was on the receiving end of unwanted, inappropriate messages from a manager, she went through all the "right" steps, documenting what had happened and reporting the manager to HR. However, she was then told that she had two options: find a different team to work on, or grin and bear it and potentially get a negative performance review from her harasser. Naturally, she left Uber not long after, and wrote a blog that ultimately saw more than 20 Uber employees fired after an internal investigation.
Regardless, Fowler's trust in the HR department was broken, this situation proving that not all HR departments are there for the well-being of the staff, some clearly siding with the administrative side of the business-but now we ask the question, why can't an HR department serve the needs of both?
Balancing Either Side's Needs
When it all boils down to it, HR is there to make sure that the company has the talent necessary to succeed, as well as to ensure that the company retains that talent by mitigating and resolving any employee issues to the best of their ability. However, in many companies, HR simply doesn't have enough leverage, their resources stretched too thin to effectively juggle the demands of a business and the needs of the employees.
At COMPANYNAME, we see the HR department as a critical part of the business and its success, and so we hate to see any department left without assistance. One method that we've found effective in empowering HR is to provide them with better technology and automation capabilities. These solutions allow them to make it through their overstuffed work schedules more efficiently.
If you're interested in giving your Human Resources department the chance to become a resource for your employees and your administration, reach out to us for more information by calling PHONENUMBER.