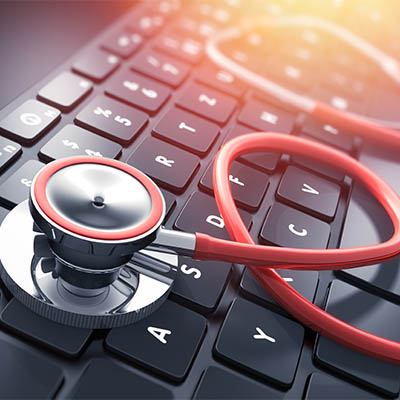 2020 offered no shortage of challenges for healthcare providers. Besides the obvious issues that COVID-19 posed to the operations, finances, and supply chains that these organizations rely on, cybersecurity issues have played a significant role. Let's go over some of the security stresses that healthcare providers have been experiencing.
Projections once estimated that healthcare practices would ultimately invest $65 billion into their cybersecurity from 2017 to this year. However, despite these projections, many healthcare providers have been forced to turn their patients away due to cybersecurity issues.
Why Healthcare Providers Are in This Position
Inadequate IoT Security
Anyone who has entered a hospital in the last few years will have likely noticed how much more connected these facilities have grown to be. Gone are clipboards in favor of laptop carts that the nurses log patient data and results into, with the diagnostic equipment now relied on also featuring more advanced technologies.
These changes have made it so that these essential healthcare tools can now be officially considered Internet of Things devices—which only too often means that they are prone to significant security shortcomings. The notoriously inadequate security of the IoT is no stranger to some substantial cyberthreats.
Ransomware Attacks
While ransomware is by no means a threat that exclusively targets the healthcare industry, the high stakes that often accompany these services make the prospect of being locked out of a system a life-threatening concern. Many organizations have been forced to close their doors due to ransomware's aftereffects, simply because they could no longer access the data necessary to provide their patients with the care they need and no means of recovering it quickly enough.
Insider Threats
While we may all like to assume that those who choose to work in healthcare are all guided by strong moral principles, the prevalence of insider threats within the industry shows that this is not a given by any means. In fact, many professionals are of the opinion that these kinds of threats pose the largest challenges for medical facilities right now.
More Threats are Still Coming
Unfortunately, cybercrime is a flexible and evolving phenomenon, with new threats and attack vectors being refined and developed all the time. It is little surprise, then, that the medical field is often the target of many serious innovations.
For instance, a research team based in Israel recently managed to develop a computer virus to help prove a concept. This virus could digitally add tumors into the CT and MRI scans of a patient, which could lead to severe misdiagnoses.
It just goes to show how low some cybercriminals will stoop to get what they want… and how seriously the threat of cybercrime needs to be taken by businesses of any size or industry,
COMPANYNAME is here to help your business prepare for cybercriminal activity. To find out what you need to do, give us a call at PHONENUMBER today.