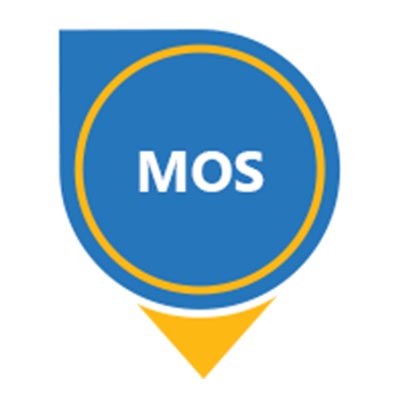 Certifications are extremely helpful on both a personal and professional level, and it can make all the difference in securing customers or clients. Your staff can become Microsoft Office Specialists on Microsoft Office 2016, and in doing so, will improve their own value and self-worth in the process.
Why You Want An MOS (Or Any Other) Certification
It's a fact that the more your internal staff can handle on their own, the less they will have to ask others for help. These "others" typically make up either your in-house IT department (if you have one) or administrators/supervisors, and that's if they don't try to figure it out themselves by Googling the answer. If you don't want them to go about this process, you can instead give them the knowledge and tools to act independently so they save you a considerable amount of time for everyone. When the solution is used as often as Microsoft Office, the amount of efficiency you can get from simply training your workers for certification grows continually.
Certifications can basically be viewed as a seal of approval from an authority; in this case, the authority is Microsoft. If someone is certified as a Microsoft Office Specialist, it's proof that Microsoft recognizes them as someone who knows what they are doing with the Office software suite. Having certified people in the office never hurts, as you'll be more prepared for specific situations as they crop up.
The Operational Benefits Of A Microsoft Office Specialist
The Microsoft Office productivity suite is such a common solution for businesses that it has basically become synonymous with some of the services it provides. For example, you think about a word processor and you naturally think about Microsoft Word; the same can be said for PowerPoint for slideshows, and Excel for spreadsheets. The end result is that your business will more likely than not utilize at least one of these applications, justifying the need to have someone be a certified specialist.
As previously mentioned, Office can be a major time waster if the person using it doesn't know how to. If a user doesn't perform a task very often, it's natural that they will not necessarily know how to do it easily, so it helps to have a residential expert on staff who knows exactly how to do it. This puts less strain on IT as a whole, allowing them to devote themselves to the important duties of an IT department with minimal interruptions.
How to Become Certified
For more information about this certification, you can visit Microsoft's official page describing it. The test itself is administered by Certiport testing centers, so, to find a center that offers it near you, visit this test center locator.
For more help with your business' technology issues, be sure to give COMPANYNAME a call at PHONENUMBER.