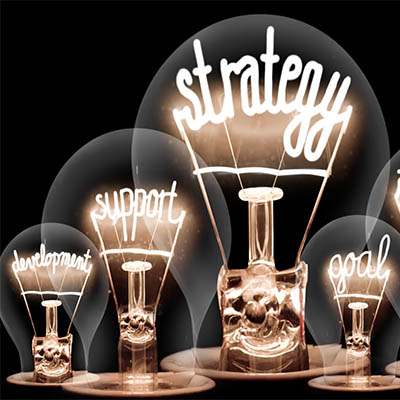 IT support is a major pain point for small businesses. While they understand that technology is not something to be trifled with, they often have to pass on getting the most comprehensive service out there in favor of saving capital for other parts of business. 
There are three pillars of comprehensive IT support that all businesses should consider when implementing a new service provider or IT resource: enterprise-grade security measures, a focus on proactive maintenance, and a single point of contact for all technology assistance. Let's discuss why each of these are important for any organization looking to take technology management seriously.
Enterprise-Grade Security Measures
We won't beat around the bush. Security is absolutely critical for not just large enterprises with high-profile technology infrastructures, but small businesses as well, even those that don't think they have anything worth stealing. All it takes is one small mistake to send your business into damage control mode, so you must do all that you can to protect your business with powerful enterprise-grade security solutions designed to protect your business in a comprehensive manner.
A Focus on Proactive Maintenance
When thinking about technology, there is a lot that can go wrong. You have software bugs, data loss incidents, data breaches, botched hardware or software deployments, the list goes on. Many of these issues can be addressed proactively before they even become problems, and some even have warning signs that give you a chance to react before they spiral out of control. By focusing on this more proactive method of administering maintenance, you keep yourself from suffering downtime and the hefty replacement costs associated with hardware failure, data breaches, data loss, and anything else that can go wrong over the course of operations.
A Single Point of Contact
IT infrastructures are complex with a lot of moving parts, all of which require intensive knowledge in order to maintain them properly. The last thing you want to do is reach out to your plethora of vendors in order to get the individualized support required for each specific part of your infrastructure whenever something goes wrong. It is much easier to just pick up the phone and call your managed IT provider to handle anything technology-related with a single phone call. This saves you time–time that can be better spent getting back to work and being productive.
COMPANYNAME understands the tenets of comprehensive IT support to a great extent. We provide managed IT services that are designed to help your business focus on what it does best rather than worry about managing IT properly. Let us help you take this hands-off approach to your technology today; get started by giving us a call at PHONENUMBER.