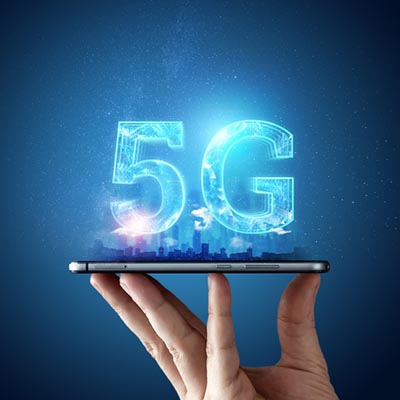 More and more is being said about the impending shift from fourth-generation wireless to fifth-generation, and how impactful this shift will be. The only problem is, a lot of what is being said is conflated hyperbole – exaggerated and overhyped.
How 5G is Being Overhyped
Behind all of the marketing materials, 5G is really just some emerging technologies that will improve wireless networks. Latencies will be lower, and the networks will be faster and more efficient… somewhat. The real difference between 4G LTE and 5G will be much smaller than the difference between black and white and color TV, as Sprint's CEO Marcelo Claure compared the two.
Furthermore, many advancements that have been claimed to only be possible through 5G (like smart cars and cities) are actually possible without 5G connectivity. Eric Xu, the current chairman of Huawei, stated that consumers would see no real difference between 5G and the current LTE standard.
Pairing that with the fact that the United States pays some of the highest rates for mobile connectivity – despite ranking 62nd in 4G speeds – thanks to the monopolistic hold that cellular companies hold over the market, we should also expect 5G to be incredibly expensive.
How Carriers Are Leveraging 5G to Their Advantage
Cellular carriers Sprint and T-Mobile have proposed a merger, supporting their position by stating that they need to combine their resources to bring 5G connectivity to the entire nation, or as they put it, to win the race to 5G. Government regulators are uneasy about this merger, as it would reduce the number of major carriers in the United States from four to three.
It is also telling that both companies have claimed to be capable of deploying 5G independently for years.
Tom Wheeler, former FCC Chairman, had a few choice words to share about T-Mobile and Sprint's defense of their proposed merger – a merge that was already blocked in 2014.
"The 'China is winning on 5G' argument of Sprint and T-Mobile is creative, and probably the only rationale they could concoct after the government twice before rejected their proposal to reduce national wireless competition from four providers to three," Wheeler said in a blog post, conflating any efforts thus far to win on 5G to harming consumers by reducing competition.
Again, the United States ranks 62nd in 4G speeds, largely due to this limited competition and despite paying some of the highest fees for these services. So, while 5G will be beneficial when it eventually does become publicly available, don't expect it to be a complete game-changer.
What do you think? Is 5G going to live up to expectations, or has it been made out to be better than it will be? Leave your thoughts in the comments!