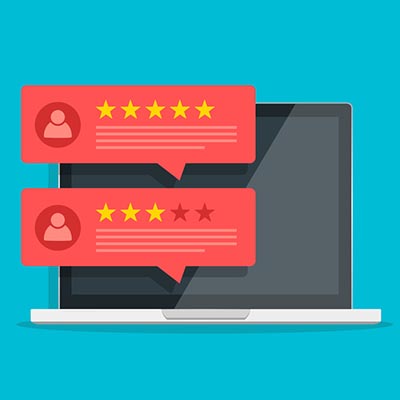 When you run a successful business, you accrue a large client base. It eventually becomes impossible to please everyone, leading to some negative online reviews. With the rise of social media making it easier than ever before to take negative thoughts into the public's view, you need to take a step back and consider your organization's stance on how it deals with online reputation management.
The phrase, "The customer is always right," is the one singular truth of being in business. You are still obligated to help customers, even when you think that they have misinterpreted or misunderstood your services or goods. It's important that you don't give in to their every whim, but it's still critical that you give your customers and clients the level of service they expect, specifically when they are angry or frustrated. Communication is the way to make this as painless as possible.
How to Communicate with an Unhappy Client
You might find unhappy reviews of your company on services like Facebook or Google. They might have issues with something petty and trivial, or they might rip your organization apart because they have a genuine problem with the services or goods they've received. If you encounter a review from a client who has had an unsatisfactory experience with your business, the best thing you can do is get into damage control mode.
Be sure to keep a cool composure, as the last thing you want to do is stoke any flames. Respond both directly and politely to any negative reviews you receive. The first contact should be an attempt to make amends. It is important that this first contact is in the public eye, but you should make an attempt to resolve it in a less-than-public place. The goal is to find a way to make the situation better for the both of you.
It might feel like deleting the negative review is the best approach, but it only makes it look like you have something to hide. Resolving the issue and encouraging the user to revise their review is more effective.
Reviews Can Help You Out
New reviews that aren't bad can give you opportunities to build on an established connection. Plus, responding to reviews that are both good and bad means that you're not trying to make yourself look better by responding to only bad reviews. If anything, a good review is the result of a successful onboarding process, so it gives you the opportunity to show your customers just how much you care about their experience.
For more tips and tricks on how you can best manage your organization's success, subscribe to COMPANYNAME's blog.