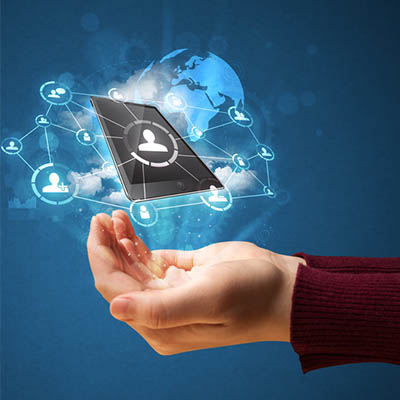 Believe it or not, the Internet we rely on so much is only accessible by half of the world today. It can be hard to grasp, considering the effectively-constant access that we have, but more than three and a half billion people in the world lack the means to access any of it. However, Google started to change that years ago, when it created an R&D facility known as Google X.
Now, this facility is a subsidiary of Google's parent company, Alphabet, and one of its biggest projects, Project Loon, is its own subsidiary of the same. Project Loon's mission was to bring the Internet to those places that lacked it through the use of high-altitude balloons, delivering speeds of up to 4G-LTE.
These balloons are flown at high altitude, launched and maneuvered into position approximately 18 kilometers (or 11 miles) above the ground. This is because there are comparatively low wind speeds present at this altitude, reducing turbulence. Moreover, thanks to approximations of seasonal wind speeds, the balloons can be controlled to more or less maintain their height over that specific area, by manipulating the volume of the balloon's gas.
Why This Was Developed
In a word, access. Some inhabited areas in the world just don't have access to Internet service currently, and others only have service that they just can't afford. For instance, the first person to leverage Project Loon was a farmer who lived in New Zealand. While Internet access was technically available, is it really available if the farmer would have had to pay over $1,000 each month for it? Project Loon could give the billions of people in similar situations access to the affordable Internet services that they currently lack.
Why is Internet So Important?
It is very easy to take the Internet for granted when we can easily access pretty incredible speeds but consider what it would be like to not have that access. How do you currently use the Internet for your work? Your home life? To do something as seemingly minor as finding driving directions?
Now put yourself in the shoes of half of the global population, and that all goes away.
The Internet has become a critical tool for advancement in modern life. Between its ability to share information, enable communication, boost productivity, and even manage financial matters, so much of the life that we take for granted now just wouldn't be possible.
The Internet has effectively become another utility in modern society, just like electricity and clean water are – without it, people fall behind. Delivering Internet to developing regions through Project Loon is effectively welcoming them into the global community, allowing access that they just wouldn't have otherwise.
To learn more about Project Loon, check out http://loon.co, and reach out to us at PHONENUMBER for assistance with your business technology.