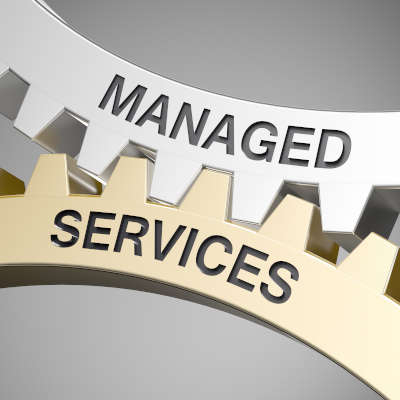 So far, 2020 has been a bust, especially for businesses. The challenges that business owners have seen this year have been considerable to say the least: not only have there been economic and political tensions creating roadblocks, we're now all dealing with the ramifications of an actual pandemic event. If any business is going to make it through all this, there needs to be a few shifts in how business technology is handled from this point on.
How IT Management Can Help
From a certain perspective, the COVID-19 crisis has given businesses and organizations an undeniably valid reason to reconsider how their operations are carried out. As in-person exchanges are now strongly discouraged whenever they can be avoided, remote productivity and the solutions that facilitate it are finally being viewed as useful—in fact, essential—strategies.
COVID-19 has also revealed just how big of a problem it can be if your IT strategy isn't managed properly and is producing waste. Take cloud services, for instance. Without some level of engaged oversight, cloud services can be subject to a lot of issues, such as:
Unused accounts and services
Duplicate accounts for services
Services still earmarked for a former employee
Misconfigured services
The above issues can actually take up 30 percent of an organization's IT investment, despite taking very little effort to resolve. This is because someone in the organization needs to know what to look for. If that person has left the business or was actually the employee of a break/fix service provider, they're likely not easily available. As a result, it only makes sense that businesses would want to discover these costs and rein them in.
Unfortunately, we also must discuss the state of the economy. With things the way they are now, businesses are going to have a lot to persevere through. This will require them to consolidate budgets to manage them better and optimize their solutions. To do so, these businesses will require capabilities like collaboration and remote productivity.
Working with an IT provider like COMPANYNAME can help make this easier for your business.
How We Help By Managing Your IT
We operate as something known as a managed service provider, which means that our approach to IT support is likely somewhat different than what you might first think of. Instead of sending someone in to maintain your devices and care for your technology after something has already impacted them, we monitor them for issues and remediate them remotely whenever possible.
This helps you to save both time and money, assists you in avoiding the issues we reviewed above, and fix any that exist before they negatively influence your productivity and stress levels.
Interested in learning more about the services we offer? Give our professionals a call at PHONENUMBER.