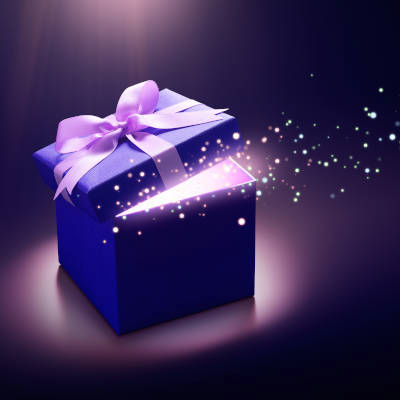 With one of the most stressful years in recent memory coming to an end, it seems important to make the most of the holidays this year—despite the COVID-19 pandemic putting the kibosh on most of our typical holiday festivities. That's why we've taken the time to put together a list of ideas that would brighten any technophile's holiday to help guide your gift-giving.
Ember Temperature Control Smart Mug²
Whether it's a cup o' joe, a spot of tea, or even a simple cocoa, people like the comfort that a hot beverage provides. The only trouble is hot beverages can get cold. Enter the Ember Temperature Control Smart Mug², a mug that features an adjustable temperature setting to ensure that your favorite libation remains warm to the last drop.
Powered by a built-in battery and a charging coaster, the Ember Mug2 is a great choice for anyone on your shopping list, whether they prefer a 10 fl oz drink or the full 14 fl oz. It can be found on Amazon for about $110.
Google Nest Hub
While the option has been present for a few years now, the idea of a smart home has really gained some steam more recently—especially with so many people spending so much time at home. Now that it has been established, smart home functionality isn't going anywhere. If you know someone looking to put together a smart home for themselves, you may consider getting them the Google Nest Hub.
While it looks more or less like the digital picture frame you may have picked up in 2010, the Nest Hub comes packed with many more features than that. Along with the ability to stream videos from YouTube and Netflix, the Nest Hub can serve as a command-and-control center for all your smart devices. You can find it in the Google Store for about $90.
Wireless Headphones
While wireless headphones aren't exactly a new idea, there are now plenty of accessible options that give a quality experience to the user. There are also a lot of different styles, depending on a person's preferences. From over-ear and on-ear headphones, to earbuds, to headphones integrated into hats and headgear, there is officially something for everyone.
Nowadays, audiophiles can receive high-end sound with gifts like the Bose SoundLink around-ear wireless headphones II, Apple Airpods 2, and Google Pixel Buds. Budget-conscious listeners could receive other options, like the Anker Life Q20 and the Xiaomi Airdots S.
Streaming Subscriptions
While streaming services these days seem to be a dime a dozen—with more and more being introduced all the time—their billing rates certainly don't reflect this. However, if you know someone who would like the content that one of these services offers, you can give them a subscription as a gift. Many will actually give you a discount for giving a year-long subscription.
There are so many options to choose from, including the major players like Netflix, Hulu, Disney+, HBO Max, Amazon Prime Video, YouTube Premium, along with countless more. Depending on the service, this gift will probably run anywhere from $80 to $150. In our opinion, HBO Max might be a good option, considering how many of Warner Bros. 2021 theater releases are hitting the service on the same day they premiere in theaters.
Courant Wireless Chargers
Wireless charging is all the rage nowadays, with even Apple including it in their new iPhone models. Everything from chairs to cars now offer some wireless charging capabilities. If you're looking for a particularly useful option to give as a gift, you could do a lot worse than the Courant Catch:3 .
It's particularly useful, as it offers a handy storage space in addition to its wireless charging. The manufacturer also has other options available, like dual-charging hardware and mat chargers as well.
Durably built and ready to go, these chargers offer utility without sticking out too much, making them an elegant fit for any room.
Yeah, this isn't exactly the typical holiday season, but nobody said that has to extinguish the joy that giving gifts can bring. What other gifts are you planning to give this year? Leave some of your ideas in the comments, and make sure to subscribe to our blog in the meantime!