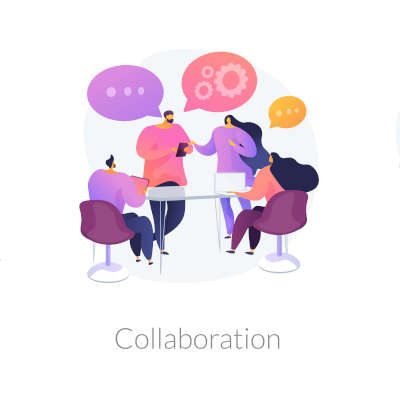 Collaboration is widely accepted as a "must-have" in the current, connected business environment… at least, for any organization that wants to remain competitive. Let's take a few moments and consider what needs to be present for any collaborative efforts to be successful, and the skills you should work to develop in your team members to enhance their capacity for cooperation.
The Prerequisites of Collaboration
Contrary to what you might expect from a managed service provider, we aren't going to talk about the tools needed for collaboration to take place so much as we're going to focus on the human component.
What qualities and conditions do your team members need to share to effectively collaborate as a group?
The answers to this are fairly straightforward:
A Shared Cause
Basically, everyone needs to be locked in on the same goal, with a unified process to lead them there. That way, there's a game plan for the team to follow with no uncertainty as to what they are doing and for what purpose.
Open Mindedness
This means that your team members must be ready to evaluate themselves and their own abilities so that a task's progression can be more accurately estimated. By anticipating results too rapidly, many teams metaphorically shoot themselves in the foot when it comes to working together.
Furthermore, the foundational idea behind collaboration is to combine the efforts and ideas of many to help propel one project. This means that all involved should be able to have some say and input into the strategy involved in doing so. Encouraging an open and judgment-free exchange of ideas in the workplace will only enable your team to develop better ideas.
Trust
Or, in other words, faith that your teammates will give credence to your ideas and that you will return the favor to them. The reason this is important should be obvious… without trust, you don't have a team, you have multiple people all doing the same thing. This outcome is clearly an inefficient use of time and resources.
Adaptability and Debate
Plans change, far more often than could ever be considered convenient. Whether the end goal changes, or new circumstances arise to interfere with your processes, your team members need to be able to adjust and continue. Developing this skill will help your team members to accomplish their goals more successfully and without delay.
Having said that, it is just as important that your team members are able to present their ideas in a reasoned manner, avoiding personal arguments and other distractions from the endgame. Creating an environment where ideas can be presented and picked apart without creating rifts will strengthen your team's ability to produce.
So, if you can establish these qualities, your organization's collaborative activities are sure to be more beneficial to you.
COMPANYNAME Can Help by Providing the Tools
Of course, this kind of cooperation can be difficult—especially considering the still-present pandemic and the fact that it is keeping so many people apart. To counter this, your business will need the solutions that enable your team to communicate and collaborate regardless of the distance between each member.
We can assist you in that aspect. We'll help you identify, procure, and implement the tools you and your team members need to maintain the collaborative activities your business is based on. To learn more about what we have to offer, make sure to give us a call at PHONENUMBER.