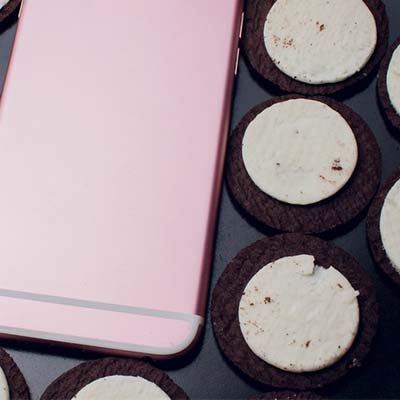 Ever since its announcement, Android's latest operating system, 8.0 Oreo, has been making waves in the industry. So far, however, only select devices have the opportunity to use it. This doesn't mean that you can't take the opportunity to prepare for it, though. Here are some of the most important things to know about Android 8.0 Oreo, as well as Android 8.1. But first, let's take a look at how much Android 8.0 is currently being used.
Android 8.0 Adoption Rates
As of April 16th, 2018, Android Oreo adoption (including both version 8.0 and 8.1) was up by about 400 percent since February. On the opposite end, Android Nougat 7.0 and 7.1 saw only a 2.3 percent increase. All previous versions dropped considerably in usage. Even though most users will hold on to a device for as long as possible before upgrading, many Android devices are more actively upgrading their OS version.
Some developers have placed restrictions on devices that have downloaded the update for Oreo. If you own one of these devices, you likely have already received the update:
Asus Zenfone 4
Asus ZenFone 4 Pro
Asus ZenFone 3 Max
Asus ZenFone 3
Blackberry KeyOne
Blackberry Motion
Essential PH-1
Google Pixel
Google Pixel XL
Nexus 6P
Nexus 5X
Nokia 8
Nokia 6
Nokia 5
Nokia 3
Honor 9
Honor 8 Pro
Honor 7X
HTC U11
HTC U11 Life
HTC U11 Plus
HTC 10
HTC U Ultra
Huawei Mate 9
Huawei P10
Huawei P10 Plus
Lenovo K8
Lenovo K8 Note
Lenovo K8 Plus
LG V30
Motorola Moto Z2 Force
Motorola Moto X4
OnePlus 5T
OnePlus 5
OnePlus 3
OnePlus 3T
Samsung Galaxy S8
Samsung Galaxy S8 Plus
Xperia X
Xperia X Compact
Xperia X Performance
Xperia XZs
Xperia XZ
Xperia XZ Premium
Samsung Galaxy Note 8
Samsung Galaxy S8 Active (on AT&T)
Xperia XA1 Plus
Xperia XA1
Xperia XA1 Ultra
ZTE Axon 7
In addition to these devices, here are the others that have been confirmed to receive the update soon:
Asus ZenFone 4 Selfie
Asus ZenFone 4 Selfie Pro
Asus ZenFone 4 Max
Asus ZenFone 4 Max Pro
Asus ZenFone 3 Deluxe
Asus ZenFone 3 Laser
Asus ZenFone 3 Zoom
Motorola Moto G5S Plus
Samsung Galaxy S7
Samsung Galaxy S7 Edge
Nokia 2
Lenovo K8
Lenovo K8 Note
Lenovo K8 Plus
LG G6
LG G5
LG V20
LG V30 Plus
Motorola Moto Z
Motorola Moto Z Droid
Motorola Moto Z Force Droid
Samsung Galaxy A5 2017
Samsung Galaxy A3 2017
Samsung Galaxy Xcover 4
Motorola Moto Z Play
Motorola Moto Z Play Droid
Motorola Moto Z2 Play
Motorola Moto G4 Plus
Motorola Moto G5
Motorola Moto G5 Plus
Motorola Moto G5S
Samsung Galaxy A8 2018
Samsung Galaxy J3 Emerge
Xperia Touch
What Android 8.0 Oreo Offers
Naturally, you'll want to know why Oreo is all the rage among Android users. We'll discuss some of the key new features that you can expect from this operating system.
Picture in Picture Mode – Android Nougat allowed users to have two applications open at once through the use of Multi-window. Oreo takes this a bit further by enabling one app with a small display to share the screen with something else.
Notification Dots – Android Oreo uses the same "badges" that previous themes provided, which will notify you regarding which apps are trying to contact you about something. You can long-press the icon to see the notification.
General Optimization and Improvement – A mobile operating system needs more tricks up its sleeve in order to get people to upgrade to it than just a couple of cool new features. Android 8.0 provides users with significant improvements in terms of security, device speed, and battery life–quality-of-life improvements that make for a better, more convenient experience. Android Oreo can also assign apps with permissions to assist users in specific instances.
Now that you know some of the basics about Android Oreo, what are your thoughts? Let us know in the comments.