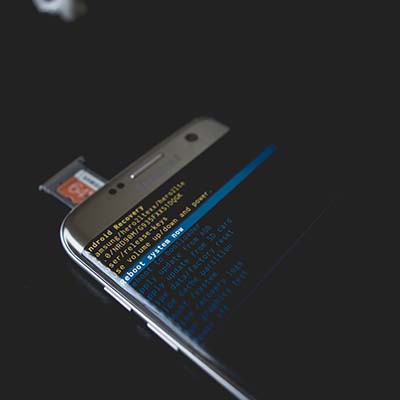 Anyone that has lost their smartphone knows it is a rather traumatic experience. Not only is your entire life on the phone, likely so is your work. With smartphones becoming a major part of doing business, and their use for business purposes, a lost device can cause major headaches. Today, we will go over some strategies you can implement to mitigate the damage if/when you or one of your employees loses a device with sensitive company information on it.
Stop Financial Permissions
As you'd expect, most financial organizations have a pretty good handle on their security. The problem is that many of those security measures can be worked around within an organization's mobile device management policy. If a device is lost or stolen, it's fair to assume that, if they can get into it, the person in possession of the device will have access to whatever financial information that the assigned user would have.
Before you run the risk of having your accounts compromised, contact your financial institutions and explain your position. They will have fraud protection for any and all accounts, and will have a solution to your problem. You should always be mindful of your organization's finances if there is a chance of a breach, but if you react quickly you will have a much better chance to come out of this situation unscathed.
Eliminate All User Access to Accounts
You'll want to wipe all the passwords on the device, no matter what type of device it is. If it's a smart watch, you'll want to restrict access immediately. On another device, log into the password manager you use (because almost everyone does nowadays) and meticulously delete all passwords from the password manager, or uninstall it from the device if you have administrator access. You also have to be mindful of your saved browser credentials. This will take some time, but will eliminate the problems you could have if the person in possession of the device has access to the accounts on it.
Turn Off Sync
Most browsers sync information to allow users access to the same information on multiple devices. You'll need to turn this off in order to mitigate the chances that your new passwords are synced and provide access to the new "owner" of your lost or stolen device. Once you've wiped your passwords, access your browser's settings and deselect everything you can and set a new password to encrypt your synced data. You can then start to populate passwords into all relevant applications.
Proactive Security
According to Dell, the average person loses 1.24 devices each year at an average loss of $220.15. It is inevitable that one day something like this is going to befall your company, so being prepared for that eventuality is important. You'll want to do the following:
File away your devices' serial numbers – Most electronics that change hands under these circumstances cannot be recovered, but if you want to hold hope that yours is in the vast minority, you will want to have as much information as possible. Filing pictures of your device and your device's serial numbers can be advantageous if the police (or whomever) are able to recover a lost or stolen device.
Keep data backed up – Since there is a pretty slim chance you can retrieve a lost or stolen machine, keeping copies of your device's data will allow you to at least have a copy to use when you are forced to get a new device.
COMPANYNAME has seen it all. If you would like more information about strategies to help protect your data, give us a call today at PHONENUMBER