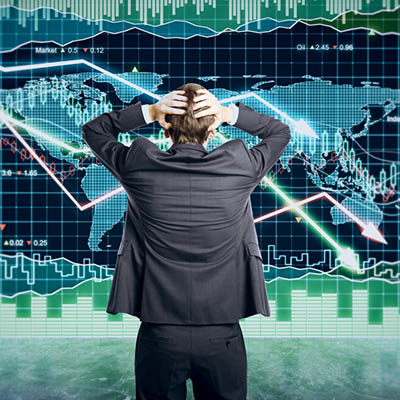 A justifiable fear drives the data backup market. With all the emerging threats coming from the web, it's hard to imagine that any company that uses the web for more than just email wouldn't have a strategy in place to quickly replace lost data. A high percentage of small businesses fail as a result of data-loss incidents so when it comes to the continuity of your business, how you recover your data can be as important as protecting it in the first place.
If you haven't yet come to the realization that your organization's data is crucial to its ability to sustain through disaster–you haven't been reading enough of our blogs–and, you haven't seen some of the industry's continuity statistics. Today, we'll take a look at three of these chilling data security statistics and how they relate to your business.
Statistic #1: 20 Percent of All Small Businesses Will Be Hacked This Year
One fallacy you see some small business owners adhere to is that their business is just too small to be hacked. This thought is dangerous and irresponsible, and could result in major financial problems, irrevocable damage to your organization's reputation, or like 60 percent of small businesses that deal with hacker-induced data loss, closing your doors for good.
You may never know when you may get hacked, but you can take proactive measures to ensure that it won't result in you going out of business. Having security solutions in place, a properly monitored network and infrastructure, and a data backup and recovery platform capable of restoring data quickly can mitigate downtime and keep your doors open.
Statistic #2: 20 Percent of All SMBs Will Suffer Major Data Loss Once Every Five Years
Data is exceedingly important for a business to function. If you are one of the unlucky businesses that have their hardware fail, get hacked, or have some other form of disaster that results in catastrophic data loss, getting that data back up and working for you is important. Since one-in-five businesses will deal with a major data loss incident, it stands to reason that being proactive and ensuring that your data is backed up and ready to be restored when you need it can go a long way toward making it through a potentially devastating situation.
Statistic #3: Despite Having a Disaster Recovery Plan in Place, 33 Percent Are Unprepared
So, you've got the BDR in place, and you are ready for whatever is thrown at you, right? Not exactly, in order to have all your ducks in a row, you have to have a dedicated, and particular plan on how exactly your recovery will go, and what your parameters are for said recovery. If you have disaster recovery, but you still lose a day or three from the "disaster", can your business afford to be out of business for that long? In order to know what the limitations of your business are, creating (and testing) a data recovery plan is important. That way you know exactly what systems you need to get running first, and how long you can be down before you have to start thinking about make real tough decisions.
At COMPANYNAME, our knowledgeable professionals can not only set you up with the technology your organization needs to keep from being a statistic, they can help put you in an advantageous position by helping you plan the backup and recovery platform you would need to save your business. For more information, call us today at PHONENUMBER.