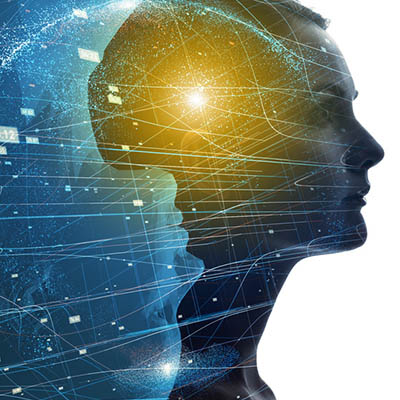 It's a scene familiar from many science fiction movies: a simulation pulled up on a screen, the effects of some proposed action being predicted and demonstrated, telling the heroes that their plan just might work. As it happens, this kind of process is no longer relegated to the sci-fi genre, and is used practically in many industries. Here, we'll discuss the phenomenon of the digital twin.
What is a Digital Twin?
At its core, a digital twin is a computerized recreation of something in the physical world, be it a lone object or an entire system. These simulations could prove to be very valuable to many companies in the near future, and even now are spreading rapidly throughout certain industries like healthcare and aerospace manufacturing.
Digital twins are used to help predict the outcome of certain actions in the real world, on the "physical twin."
We can again turn to pop culture for an example. Think back to A New Hope, where the rebels of the Star Wars galaxy far, far away are examining the holographic plans to the Death Star, searching for a vulnerability. In many ways, these plans could qualify as a digital twin, as they give the rebels a more accurate impression of what the Empire has them up against, and allow them to simulate their objective before enacting it.
Real-Life Applications
Just as the rebels avoided devastating failure with their use of a digital twin of sorts, companies today are using digital twins to proactively avoid issues through the analysis of data and predictive technology. If there is already a physical twin in place, the Internet of Things can be leveraged to collect data that the digital twin can then use to extrapolate potential outcomes.
As a result, digital twins can lend assistance to a great variety of critical business processes. Huge industrial machines and vehicles could potentially be "constructed" and evaluated without the massive investment into time, materials, and labor it would take to actually build a physical prototype. The same could be said of proposed repairs or upgrades to items that need maintenance – a digital twin can be used to test the efficacy of the planned repair or enhancement before it is actually carried out in life.
The Next Best Thing
While this technology is impressive, it may be out of reach for the average small to medium-sized business… for the time being, at least. Until then, we can offer you our proactive monitoring and maintenance services. While they aren't quite as predictive as a digital twin could promise to be, our technicians will keep an eye on your technology, remotely catching any signs of issues before your operations are influenced. To learn more, give us a call at PHONENUMBER.