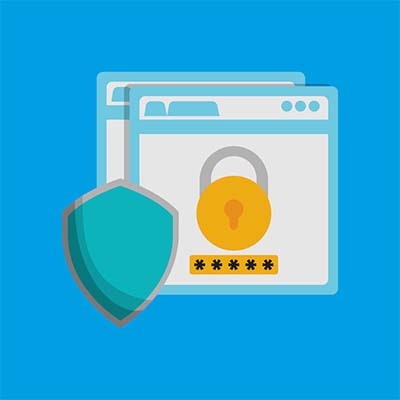 It makes sense that your organization would want the best security possible and to mitigate the risks that it faces, whether they are physical or virtual. However, there is no definition for "perfect" security, as there isn't one solution that can completely meet all of your business' specific needs. As a result, you want to set realistic goals for yourself so that security doesn't become difficult to gauge.
Instead of waiting for the perfect opportunity to implement security, it's more beneficial to take a look at your measures and ensure that they are indeed what your business wants and needs to meet the immediate threats you face. Below are three ways that the modern business fails when implementing their security initiatives.
Setting Your Standards Too High
While many of the security measures that you research might sound great on paper, it's unlikely that your organization's IT isn't the same as the ones outlined in the marketing material. If you don't implement measures that meet your specific needs, you are doing yourself a disservice; but, you also have to consider what those needs are. Sure, you need certain protections (which any number of solutions can provide), but to get comprehensive security coverage for your network and technology, you need to know what your threats are, and how the solution you choose to implement is going to protect your technology. If you aim too high and get a solution that is just too much for you and your projected company growth, you may waste significant amounts of workable capital
Conversely, every solution you consider will offer more or less protection, and you shouldn't take much time looking for problems in a solution that does exactly what you need it to do, as this could make for a long and drawn-out implementation; and waste more time and money.
Waiting for the Perfect Moment
Project implementation can be intimidating, and extraordinarily costly. You may have to move resources around, and you will likely be paying more to get it done. Lots of businesses will look for a small, more manageable fix rather than taking on large projects. Since any security implementation would have to be installed and tested every which way, they most likely will drastically affect organizational data access, presenting you with operational downtime that just boosts the cost of implementation. That's the reality, but ultimately would you accept a little downtime to keep your network and infrastructure safe? The answer is a resounding affirmative.
If you are going to implement new security solutions, strategize how it will cost you the least amount in time and materials before you start. This will go a long way toward getting the solutions you need in the time frame and cost that you need it to be at. If you wait and wait and wait to implement a crucial piece of IT, whether it be security or otherwise, you could be caught in an unenviable situation where you have no protection when you need it most.
You have to know going in that there is rarely a perfect time to implement a new project, so with a solid strategy and thorough implementation plans, you can get what your business needs, without hedging your decision to implement it. You'll thank yourself when catastrophe is eliminated later.
Having the Wrong Priorities
We get it, network security is not a glamorous thing. You are going to spend time and money that could go elsewhere to defend your network and infrastructure against a threat that may never come. Conversely, if you are worried about everything it can be easy to overestimate how dangerous certain scenarios are. To get around this oversight, it's critical that your organization take a realistic look at potential threat scenarios.
You wouldn't build a retaining wall to keep flood waters out when your building is in the desert, tight? Why then would you spend a huge chunk of your IT budget on network security if you don't need to. Make sure you understand the situation your organization is in and prioritize from there. It will go a long way toward allowing you to properly manage risk.
Does your business need help with implementing an IT security strategy that is right for it? COMPANYNAME can help. To learn more, call us today at PHONENUMBER.