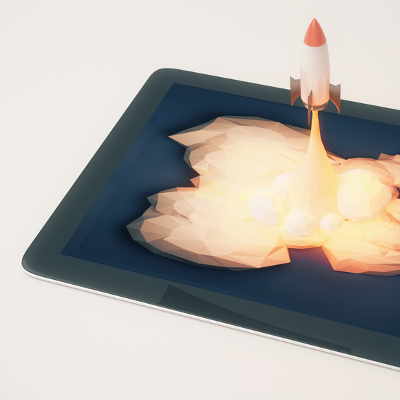 Chrome is an excellent browser to use, especially when the device it is used on is powered by Android. However, you may have noticed that your Chrome for Android browsing seems to slow down, making your mobile computing more aggravating than it has to be. For this week's tip, we'll go over a few ways to bring Chrome for Android back up to speed.
Clear Cache
While the cache can be useful, storing data to help applications open more quickly, it can also cause some issues with your device as it is filled. A filled cache can lead to some irksome performance issues and errors. Clearing the cache on occasion will help your Chrome for Android operate better. To do so, go to Settings > Apps > Chrome > Storage, and then select Clear Cache.
Allow Chrome to Predict Your Browsing
Users tend to visit the same type of website throughout their browsing. In response to this, Chrome has a prefetch function that anticipates the websites you will most likely visit and partially loads these websites before you navigate to them. This can be activated by tapping the three dots that opens the menu and navigating to Settings > Privacy, before selecting Use a prediction service to load pages more quickly. Doing so will use up more data, so be cognizant of any limits you may have to stay under.
Activate Data Saver
In contrast to the prediction service, Data Saver stays true to its name and helps you use less data as you browse on your Android device. By compressing the websites you visit into a version that consumes less data, you not only can reduce your data expenditures but also save your device's memory. While not all websites may respond well to Data Saver, it can certainly help prevent you from reaching a data limit you may be held to. To activate Data Saver, access the menu as before and go to Settings > Advanced > Data Saver and move the slider over to the on position.
Add Shortcuts to Your Device's Home Screen
Again, there are certain websites that users will visit again and again. If you find yourself visiting a particular website repeatedly, it may make sense to create a shortcut directly to it on your device's home screen. To create a shortcut, navigate to the page you want the shortcut to direct to, access the menu through the three dots as before, and select Add to Home Screen. You will be prompted to create a title for your shortcut, and it will then appear on your home screen.
Update Chrome
Finally, you should install any updates that are available for Chrome. The application is under constant development to eliminate issues and other factors that might slow down your browser's performance.
Putting these activities into practice will help your Android's Chrome browser work more effectively for you. For more tips and tricks, keep coming back to our blog!