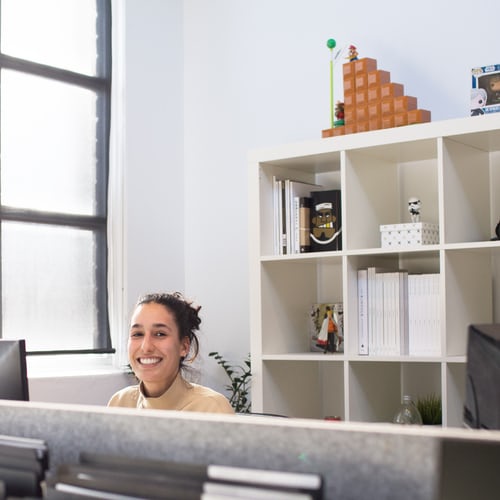 Chances are, your small business doesn't have a team of in-house technology professionals whose job it is to catch and fix all tech problems. Small companies have less staff, and IT support can fall to the bottom of the priorities pile.
But unlike large corporations, small businesses have fewer in-house resources to protect themselves from data breaches, server crashes, and general technological disasters.
That's why outsourcing the technical aspects of your business to a fully managed service provider is the answer. Here are a few reasons why letting someone else manage your technology is better for you, your business, and your employees.
1. Improved Productivity
Think back to the last time you had even a minor tech emergency. You have to stop what you were doing, attempt to diagnose the problem, and try to tinker with your machines hoping that you can fix it and get back into your workflow.
You and your employees already have full days doing your jobs and growing the business. Being bogged down by IT problems can only flame frustration.
Getting IT professionals to take care of these tasks for you lets your staff get back to doing their jobs uninterrupted.
2. Ensured Security
As much as you may try to learn about IT security, phishing scams, and data mining, tech scams are evolving and changing so quickly. The best way to feel secure is to get guidance from an IT professional who is up-to-date on all the knowledge.
People in the IT industry know the best protective measures to take across all the devices in your network. This is especially important in remote work settings when employees access data in and out of the office.
3. Stay Up-to-Date
Keeping up to date with the latest technology trends is the last thing on a business owner's mind. You want to stick with what's reliable and what you know. From computer software, hardware, and cloud storage, IT professionals will be able to tell you what will help your business succeed and remain competitive.
Bottom Line
Reliable managed IT support can make or break your small business. IT support can boost the productivity of your team members by keeping their focus on their work and not on tech problems.
Your employees' stress levels, costs, and security risks will all be reduced with the right IT professionals.