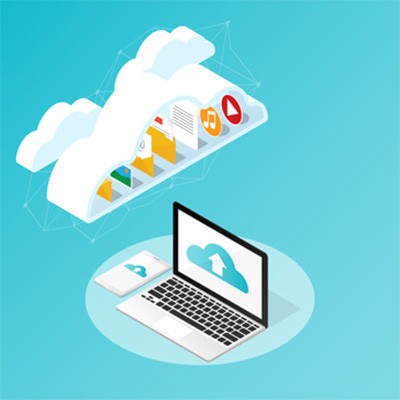 A backup is a critical consideration for any business, in more ways than one. We have a tendency to immediately jump to "business-ending disaster" whenever we mention a backup. However, we've realized that this may have the unfortunate side effect of lulling you into a false sense of complacency – after all, what are the chances of being struck by a "business-ending disaster?"
That's why this tip is dedicated to all the other ways a backup can come in handy, and putting a backup that suits your business together properly.
Why You Need Backup
While a backup is an absolute must when preparing a disaster recovery strategy, it is also immensely helpful in mitigating everyday annoyances and mistakes.
For example, what if someone inadvertently spills a beverage on some critical component, and in doing so, breaks it? Or someone uses the wrong keyboard shortcut and deletes it? What if your business is broken into, and a thief adds your devices to the 97 percent that the Federal Bureau of Investigation says are never recovered? Or what if something just breaks?
In any case, bye bye data.
This is why backup is so crucial. It protects against more than an aggressive storm or a power surge – it protects against all the other causes of data loss that can be overlooked.
Designing Your Backup
Of course, just like all "disasters," not all backups can be considered equal. This makes it particularly important to make the right choice for your business, not just for its budget or convenience.
For instance, it would be far simpler to just keep one backup, wouldn't it? That way, you only have to manage two things – your original data, and the emergency copy. Heck, you could even keep this copy on-site… how convenient would that be, if the moment you needed it, you'd only have to plug something in?
Unfortunately, this isn't the way you should do things.
For one, one backup just isn't enough to truly keep your data safe, especially if that one backup is kept in the same place as your original data. While it may be convenient, what happens if one of those major disasters does hit you, destroying both your original data and your only backup?
That won't work very well, will it?
There is, of course, a better way to handle your backup needs – and it just so happens that one approach can solve these deficiencies.
The Better Method
First, get the idea of only maintaining one backup out of your head. With more than just one extra copy made of your data, it is much more likely to be preserved.
This brings us to our second point – don't keep all of your backups with the original data. While it is admittedly handy to have one on-site backup for quick emergencies, you may find yourself in a situation where, again, both are destroyed. A cloud-based, offsite backup can serve as an ace up your sleeve in these circumstances.
COMPANYNAME can even help you manage these backups, utilizing the considerable technology at our disposal to create the redundancy that's the measure of any good backup strategy.
For more information, or to see to it that your backup is properly set up, reach out to us at PHONENUMBER, and make sure to subscribe to this blog for more handy technology advice!