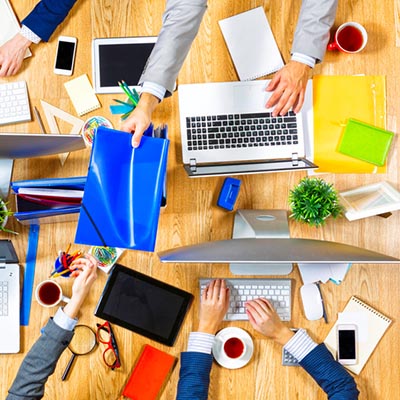 Communications can be difficult to manage, especially in today's business world where workers are more mobile with more devices than ever before. How can you make sure your business' infrastructure is prepared for the new developments in modern technology solutions? You can start by making sure your team is equipped with the applications and devices they need to stay in touch during the workday.
According to an infographic from Newsweaver, there are some shocking numbers behind business reliance on smartphones for a variety of purposes. Here are some of them:
1 out of 5 employees for large organizations are equipped to work away from their desks.
As of 2013, 3 out of 5 small businesses in the United States have a Bring Your Own Device policy in place.
By 2020, 4 out of 5 small businesses will have a Bring Your Own Device policy in place.
1 out of 5 businesses have found that mobile workstyles have resulted in productivity increases of over 30%.
These numbers are quite considerable, and as a responsible business owner, it's your responsibility to provide your team with applications that they need on mobile devices so they can get the most out of their devices. The reasoning for this is that if you don't give your staff the tools they need, they will find some themselves, and you might not like what they decide to use. In particular, there is a higher risk of viruses and malware, as well as a decentralization of data. Devices that are lost can be easily leveraged against your employees, and you might find that smartphones become a nuisance without the proper management backing them up.
Therefore, we suggest working with your employees to provide them with the tools they need to get the most out of their workday. Gather feedback and apply it to your current situations and projects. Some of the most common tools you might find helpful include:
Productivity suite software like Microsoft Office and Google's G Suite
Your email client
Cloud storage
Voice over Internet Protocol for telephony and communication
Instant messaging
Project management
Collaboration suites
These aren't all of the solutions your organization can use to communicate and facilitate effective work out of the office. COMPANYNAME can go through your options with you and iron out any details you might need for both a BYOD policy and to manage remote workers. To learn more, reach out to us at PHONENUMBER.