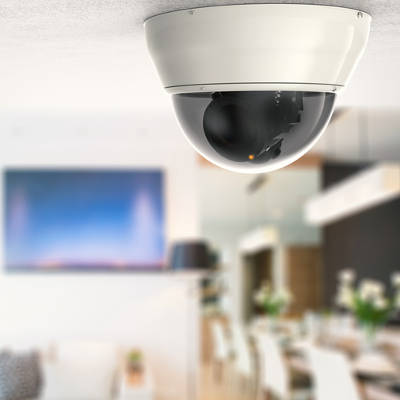 We talk about network security a lot, and for good reason. The majority of today's businesses rely heavily on their information systems and there is plenty of danger presented by Internet-based threats. However, some organizations spend so much time worrying about cyber threats that they forget that physical threats exist outside the technology plane. Your organization needs to take steps toward securing its on-site premise, as well as the digital space in which your business exists.
Physical security is a trend that has always existed in some form or another. Whether it's a security guard or a security camera, there has to be something protecting your business's physical assets. Here are three ways that you can take advantage of digital physical security for your small business.
Access Control
When you think of access control, do you think about passwords and usernames that keep accounts secure from hackers or other onlookers? For physical security, access control refers to door locks and security gates that open for only specific users. For example, you might allow all employees access to the building, but only a certain section is open for administrative staff. You can use card keys, PIN systems, or even biometrics as the codes required to access these areas, but the result is the same. The less traffic that a sensitive area has, the less chance there is that someone unauthorized will pose a threat to your assets. Think of it as a preventative measure that mitigates risk.
Surveillance
If access control is the preventative measure, surveillance is the reactive measure. You place security cameras in your office pointing at key areas, such as your filing cabinets, cash registers, POS systems, or otherwise, and keep watch on them so that nobody unexpected comes along and causes trouble. They are great ways to keep your employees, or anyone else who visits your office, accountable for what happens in the workplace.
Digital Signage Solutions
The more information that you can give your staff, customers, and vendors the more secure your organization is. A digital sign or kiosk can provide the valuable information that works to keep your company secure. A digital sign can also provide information about services, promotions, and more.
Do you need improved security for your business? COMPANYNAME can work with you to ensure that your infrastructure contains measures to protect both your digital and physical assets. To learn more, reach out to us at PHONENUMBER.