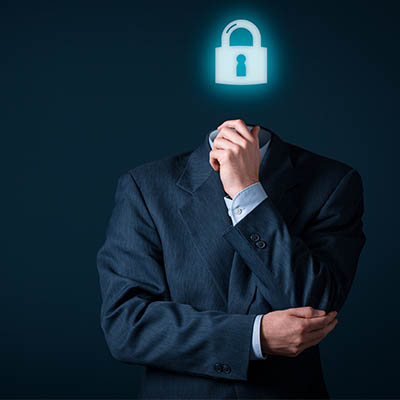 Your privacy on the Internet matters, even if you don't think you have anything to hide. Over the last few years, this has become more and more evident as we watch tech giants profit off of understanding the people who use their services. Facebook, Amazon, and Google are among them. Google in particular has made some recent policy changes that are worth understanding.
Google isn't a Search Engine, They are an Ad Platform
We all know and use Google as a search engine every single day. A majority of us use their Android smartphones, surf the web with the Chrome browser, use their Gmail email service, watch television through a Google Chromecast, and a whole lot more. Fundamentally, however, Google makes their money by serving relevant ads to people who do Google searches.
Whenever you are on the Internet, you are being watched. Not by human beings necessarily, but by the constantly learning and changing algorithms that power Google and many other similar entities.
It's how services like Google can get so good at giving you the answers you are looking for. For example, if you search for "chinese takeout near me" Google will give you results based on your location. It collates those results based on reviews and tons of other metrics to try to give you the best possible experience.
Google custom tailors all of its search results for you like that. Gather a few of your colleagues and have them search for hot-button issues and compare results. Google is more likely to deliver content that it thinks is relevant to you and your search behavior. Some of that content might be ads that individuals and companies purchase and pay money for, hence how Google has become such an affluent global enterprise.
What's New for Google Involving Your Online Privacy
Google plans on dropping some of the methods it uses to track an individual's online behavior across the web. This is actually pretty surprising, considering that they built their entire business around that sort of thing. For the record, Google has been, for the most part, pretty trustworthy about how they use this type of data, especially compared with how some other entities (we're looking at you, Facebook) have done some pretty shady stuff with this wealth of information.
Google isn't eliminating their data-gathering altogether, but they are shifting away from using cookies. Cookies are tiny files that your web browser stores that track your online activity. They are meant to be helpful, mostly. They make it so your browser can remember where you are logged in, they help your website track the number of hits it receives, and a lot more. Most cookies are pretty benign, and often they make your online experience better.
Instead of using cookies, Google is going to start watching trends amongst groups of similar users, as opposed to building individual profiles of each individual user. This builds a sort of "privacy sandbox" that lets a user be a little more anonymous, but should still deliver a good experience overall online. It sounds good on paper, but there has been some scrutiny.
For instance, if a user signs into a website with their Google account, that information is still passed over, and the entity that controls the website (or their partners) can glean any information about your time on that site. The UK, which is often first in line to question privacy issues online, are currently investigating these new tools to find any anticompetitive features. 
It's probably a good step in the right direction for Google, as the world becomes increasingly conscious about how an individual's data is used, and how other entities can use this information for their advantage.
In general, we have faith that Google has the best intentions, but it's still up to each of us as people to be careful about what we do and post online. It's important to stay safe and vigilant, and to take the time to understand what online entities can learn about you.
What are your thoughts? Do you like how convenient websites and search engines can be when they know who you are, or would you rather give up that convenience for more online privacy? Leave your thoughts in the comments section below.