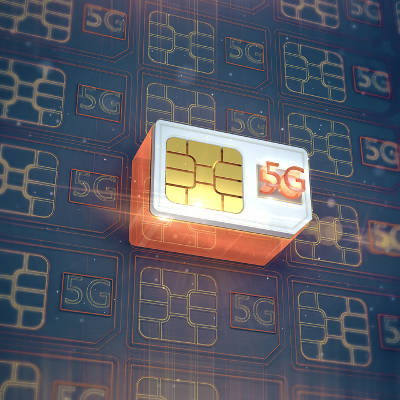 Whether you're talking about the hottest new desktop technology or the most streamlined and dynamic smartphone on the market, it's demand which ultimately fuels the technology industry. If nobody wants to buy a product, it's natural that there's no reason to create it. What kind of consumer technology was revealed at the 2018 International Consumer Electronics Show, and how much demand is there for these new products?
CES takes place annually, with 2018's convention occurring from January 7th to January 12th in Las Vegas, Nevada. Naturally, the focus is placed on consumer goods, but that doesn't mean that there isn't something to be learned for the business side of things.
5G Connections
The most notable discussion from a business perspective is that of 5G wireless connectivity. CES 2017 saw plenty of discussion on 5G, but this year saw the discussion shift to cloud-based applications and wireless devices. Wireless carriers like AT&T and Verizon have already begun talks of plans to implement 5G by the end of 2018, but what types of hardware will even be able to support such a connection?
Cool New Laptops
Interesting news of note came in the form of a laptop vulnerability that was discovered in the chips of virtually every single computing and mobile device out there. Spectre and Meltdown, as they are called, may hinder the development of new mobile devices in the future. One of the most noticeable trends in mobile computing is that laptops are moving in the direction of implementing technologies typically found in smaller mobile devices, allowing for faster processing speeds as a whole.
The Weird Side
Some of the more unorthodox technology presented at CES doesn't make a whole lot of sense. For example, there's the new Android-powered mobile device from Planet Computers called the Gemini, which is basically a mini clamshell laptop. It seems fine from a consumer standpoint, but it seems kind of subpar for a business setting. It might present some opportunities for mobile business in the future, though.
Ultimately, CES is meant to showcase cool consumer gadgets, but once in a while you'll find a real gem that has great use in the workplace. Even if on the surface it's not something great for a business setting, it could lead to the development of something in the near future.
What are some of the most interesting technologies that you would like to see in 2018? Let us know in the comments, and be sure to subscribe to our blog.