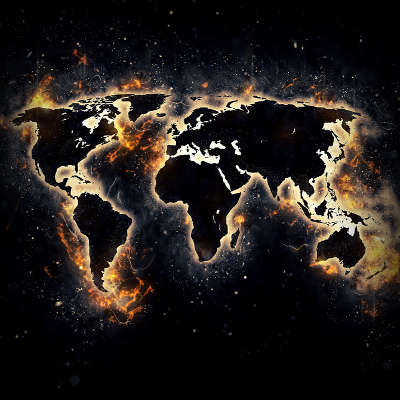 When considering your business' security, it is only too easy to overlook how information of any kind might be compromised. Take, for example, the case study that is provided by the fitness application Strava, the jogging app that shares more data than many, including the United States military, would prefer.
Utilizing GPS-enabled fitness trackers, Strava creates what they call a Global Heatmap that shows user patterns and routes. Trouble is, this Heatmap shows the activity of all users–including those who probably shouldn't have their location broadcast, like those who are staying at a military base. As a result, those who use the perimeter of the base as a jogging course have inadvertently provided a publicly-accessible sign of the base's location. Furthermore, the app has managed to map out patrol and supply routes, and provides a rough time frame of when soldiers are where.
While some may argue that the locations of these military bases could be found using Google Maps, at least Google takes a few measures to protect potentially classified information by blurring out the actual base. Strava, on the other hand, displays a pattern of human activity that has many former military members extremely concerned.
This is also not for a lack of oversight, either. For instance, quite a bit of data has been collected from the United Kingdom's military base HMNB Clyde, which is used as storage for the UK's nuclear arsenal. Using the app's route-sharing feature, someone reminded users of security by naming a route "You shouldn't be using Strava here."
Another location that has been visibly frequented by Strava users is, perhaps ironically, the National Security Agency.
In response to the tweets outlining these clear security risks, Strava released a statement reminding its users that they are able to control what data is shared to the Heatmap.
This entire scenario serves as evidence of a few things. First and foremost, a security vulnerability can come from the most seemingly insignificant source. As more devices and assorted gadgets are able to collect and aggregate data, it becomes incredibly important for you to know what these devices are capable of and where you should draw the line for the sake of your business' security.
Secondly, you need to impress to your employees how important it is that they know what they are sharing by using certain apps with certain settings in place. Encourage your staff to do a deep dive into their mobile apps and the permissions each has, and to lean on IT to answer any questions they may have. While it may be less important to your business that an app like Strava can track the location of an employee, it may be critical to it.
For more information into preserving your business' security, call COMPANYNAME at PHONENUMBER.