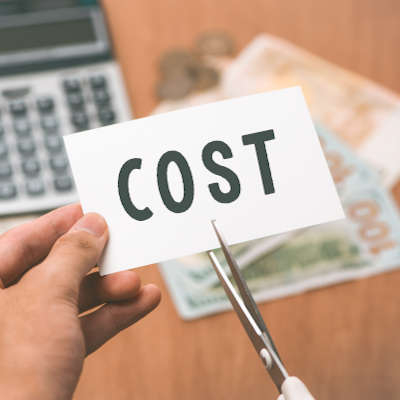 While there are plenty of ways that a business can cut costs in the long term, one very effective way that this can be accomplished is by adopting more paperless solutions and printing less. As an added bonus, these solutions are also better for the environment as a whole, as they reduce the amount of resources being expended to do business. Let's go over a few ways that you could cut back on your business' paper expenditures over time.
Use Application-Based Options
There are a variety of business process-friendly applications available for your use, covering an equally wide variety of business needs. There are applications for taking notes and capturing business cards, reducing the volume of paper that you need to store. On the operational and management side of things, there are cloud sharing and project management apps that make paper documents less necessary than ever… and arguably, inefficient. Finally, instant messaging applications allow for those quick notes scribbled to a coworker to be digitized (not to mention actually conducive to collaboration).
Use More than One Monitor
While this one may seem like a stretch, there are plenty of reasons to use multiple monitors… yes, including the idea that they can help cut down on printing costs. If there is ever a document that your employees need to reference as they work on another, multiple monitors allow them to display both. Therefore, there is less of a need to print that many documents.
Put Print Policies in Place
There are almost certainly going to be times that printing is required in the office, despite your best efforts to limit it. Fortunately, there are still small ways that you can keep these instances under control. For instance, printing double-sided documents will cut back on your paper usage by half, and adjusting your fonts and margins to fit as much on a page as you reasonably can will generate some benefits over time. Furthermore, you can also put certain controls in place that establish printing rules, tracking the amount of prints that each employee gets and limiting it as possible.
Digitize Your Backups
Trust me, I get it–nothing is more frustrating than being unable to find an important file… except perhaps discovering that the file you need was inadvertently deleted. It is also understandable that you would want to maintain a paper backup to prepare for this possibility, but that's just it. It's only a possibility, and after a while, it becomes a very expensive failsafe to maintain. Instead of keeping a hard copy as a backup (which you would still have to replicate manually if you wanted to restore your lost file), try storing your files in a cloud solution. Not only are these solutions equipped with search tools to help you find misfiled documents, these backups can be replicated for some welcome redundancy. There is also no need to store countless hard copies with a cloud hosted backup strategy, helping to keep the office tidy.
If any of these options interest you and you'd like to hear more about what we have to offer, reach out to COMPANYNAME at PHONENUMBER!