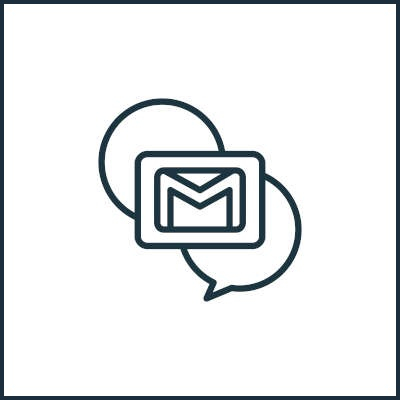 Google is actively working to improve the working experience for their G Suite customers by continuing to innovate on their many products and services. This includes revamping Gmail to create a more integrated communication platform for businesses to take advantage of. Let's take a few moments and examine what the upgraded Gmail will offer.
First, the Big One: Consolidated Communication Channels
When all is said and done, Google offers quite a few communication and collaboration options. The newly integrated Gmail will enable users to use these tools in a much more cohesive way. Whether you need to write an email, send an instant message, or conference with your teammates, Gmail will have all these options readily available and easy to access.
As a result, Gmail will give users a convenient means to use…
Chats, a Hangouts-esque instant messaging platform
Meet, a conferencing solution with audio and video capabilities
Rooms, a workspace for your teams to collaborate in on shared documents
…in addition to its customary email options.
Additional Features
With Gmail's newly consolidated nature, many other common tasks are to be made much simpler as well.
Shared Task Lists
Collaboration works better when everyone's responsibilities are clear. With Rooms, task lists can be generated and managed to ensure that each Room member knows what they are to contribute. This also helps the group evaluate its progress towards its shared goal.
Automated Reminders
We've all had those messages that we've meant to follow up on but have forgotten about when something else pressing popped up. Gmail will soon feature automated reminders to help your team stay focused on their most important messages.
Real-Time Collaboration
While Gmail is at its core a collaboration solution, the integrations that are being added will soon take that to the next level. For instance, thanks to the inclusion of Rooms, documents can be shared, accessed, and edited directly from Gmail in real time.
Which of these capabilities are you most interested in utilizing? Share your thoughts in the comments, and make sure you subscribe to our blog.