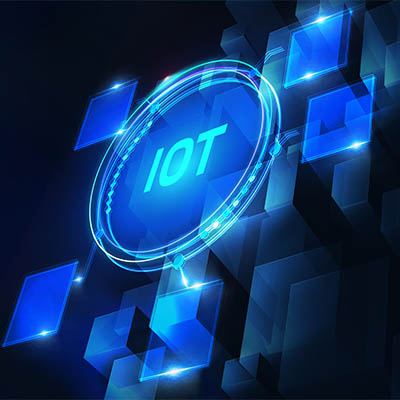 In today's ever-connected world, many devices are capable of utilizing an Internet connection to share and access information, including some rather unorthodox ones. All of these devices contribute to the greater collective which is referred to as the Internet of Things. While this type of unprecedented connectivity can be a great boon for businesses, it also represents great risks for business owners who do not take it seriously.
In today's blog, we will explore what the Internet of Things is, how businesses might utilize it, and what the security risks of leveraging it are.
What is the Internet of Things?
The Internet of Things generally refers to any device that is capable of connecting to the Internet, including those that have traditionally not been connected to the Internet in the past. These devices can communicate with one another in ways that were previously impossible, allowing them to perform tasks that would otherwise have to be facilitated by people. In a way, it makes for great innovations when implemented correctly, as it lets devices "talk" to each other.
Basically, any physical device can be transformed into an Internet of Things device through the use of communicative technology. Internet of Things devices can also be controlled through the Internet; think about logging into an app on your phone to control a thermostat or unlock your front door. Internet of Things devices can also be much larger, though, like heavy pieces of machinery with sensors that collect data on operations and transmit them to a central hub where they are monitored for effectiveness and quality control.
In other words, when it comes to the Internet of Things, the sky's the limit. You never know what is connected these days and what is not. In fact, it is predicted that the Internet of Things will consist of 41.6 billion devices by the time 2025 rolls around.
What Are Some Uses for the Internet of Things for Businesses?
Most businesses are using the Internet of Things to streamline operations, glean more information from their products, and reduce costs whenever possible. For some, the Internet of Things represents opportunities to reduce spending on utilities through the use of smart appliances and technology. For others, it means keeping a closer watch on the supply chain and production line. Some businesses are even using the Internet of Things to collect data on products that they produce. This data can then be used to see how consumers are using the products, what must be addressed for the future, and other things like that.
What Are the Security and Privacy Risks of the Internet of Things?
Due to the connected nature of these devices, one has to consider the security risks and privacy issues that could surface as a result of too many of them being on your network. If an employee were to bring an infected Internet of Things device onto your network, who's to say what could happen? This is why you have to have a policy in place that takes a clear stance on Internet of Things devices, as every connected device brought onto your network is potentially another window into your organization's network.
Don't let the Internet of Things complicate your security practices even further. Netcotech can help you secure your organization's network against the threats that Internet of Things devices pose through comprehensive security solutions and consistent monitoring services. To learn more about what we can do for your business, reach out to us at 1-888-238-7732 or 780-851-6000.