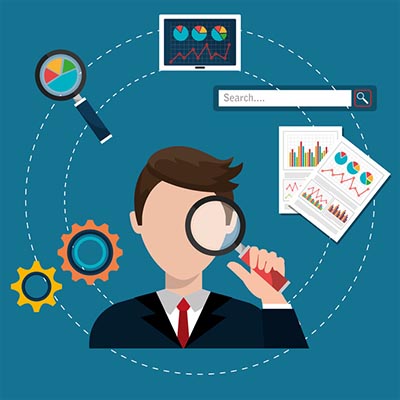 Productivity is a core component of any business endeavor, but unfortunately it is often difficult to stay productive with the immense amount of distractions that intercede. In order for anyone to maintain productivity, they need tools aligned with the tasks they are presented. For the modern business, management software has connected most of a business' core processes to streamline workflows for most people. The use of Customer Relationship Management (CRM) platforms keep people in the groove longer, while also providing management metrics designed to give them an idea about how their business is functioning.
With a more data-centric view of operational viability, managers can assign value to their employees. They do this often with the use of Key Performance Indicators (KPIs). Typically, these metrics can be very useful to provide a perspective of an individual employee's ability to meet the expectations that management has put on them. The problem begins when data that doesn't belong gets grouped in with the useful data to create metrics that don't properly describe employee performance in context. Let's look at how productivity can actually be hindered with the use of irrelevant metrics.
Employee Engagement
One element of a business' ability to successfully conduct operational efficiency is through employee engagement. Engaged employees are traditionally much more productive than employees who aren't, right? That seems like common sense, but if you were to look at some metrics designed to measure how engaged employees are, the numbers tell a different story.
If you run a small or medium-sized business, your staff is likely your biggest expense, and that money has to be spent wisely (on employees that produce). So modern businesses are trying to come up with performance metrics that give them actionable information to use to measure employee performance. Let's not forget just how important these people are to your business' sustained success. If they aren't at their best, neither is your organization.
As a result, the metrics you would see in the back end of your CRM may not provide the whole story of their engagement. The more a business tries to find out THAT an employee is underperforming, the less time they are taking finding out WHY they are. As the latter metric will get you the answers that will bring you results, the former just tells you what you already know, and is largely a waste of time and effort.
Missteps of Analysis
Not Scaling Your Analysis
Analysis has to be assiduous, but it also needs to come with context. Managers today are more actively asked to make strategic decisions using data that has none. Since effective managers understand the difference between productive and a lack of productivity, it's insulting to them to have to use global metric counts when they know their people are performing perfectly well.
This one-size-fits-all approach to data analysis can actually hurt an organization's ability to maximize productivity. In others it can actively help it. Analysts need to understand the goals of a particular department and the varying needs of that department's end-users. Just because a set of numbers doesn't look attractive, doesn't make them wrong.
Managing Bias
Bias can be a big problem on both ends. On one hand, if a production team works inefficiently, and the analysis of the data suggests that they need to step up their game, managers need to understand the organizational position. On the other hand, if a manager has been keeping productivity levels consistently high and analysis suggests that he/she has to change something fundamental to its previously sustained productivity, forcing alterations in operations could end up being completely detrimental to the entire endeavor, at least initially. Bias toward the facts (often represented in algorithmic numbers) can also produce a significant downturn in efficiency.
Data collection and analysis isn't going away, but until decision makers realize that just looking at data doesn't necessarily give them the best perspective to change their business processes, maximizing productivity will be difficult. If your organization is looking to start being smart with its data and would like some help setting up a business analytics or business intelligence system, or learn how it can help you boost your organizational efficiency, call COMPANYNAME today at PHONENUMBER. If you would like more information about how to move your company into the information age, subscribe to our blog.